Tour Date: August 20-22, 2017
Departure: 10:00 am on August 20, 2017
Duration: 3 days
Pricing: Double occupancy
Group Size 16-20     $1378.00 per person
Rate Includes: Transportation by Mercedes Sprinter Vans or Luxury Coach, Professional Driver & Tour Guide, 1 lunch, Water, Hotel Accommodations (Double Occupancy).
<br
Pick Up Location: Downtown Portland hotels or pre–arranged locations
Call 503-896-2464 to book!
AHWT IS A CERTIFIED SELLING AGENT FOR TRAVELSAFE INSURANCE – Protect your trip for unforeseen cancellation (air, hotel, tours). Click here –  IS A CERTIFIED SELLING AGENT FOR
America's Hub World Tours presents, Portland Step on Guide Service, and other local partners to bring you the best and most complete tour experience available.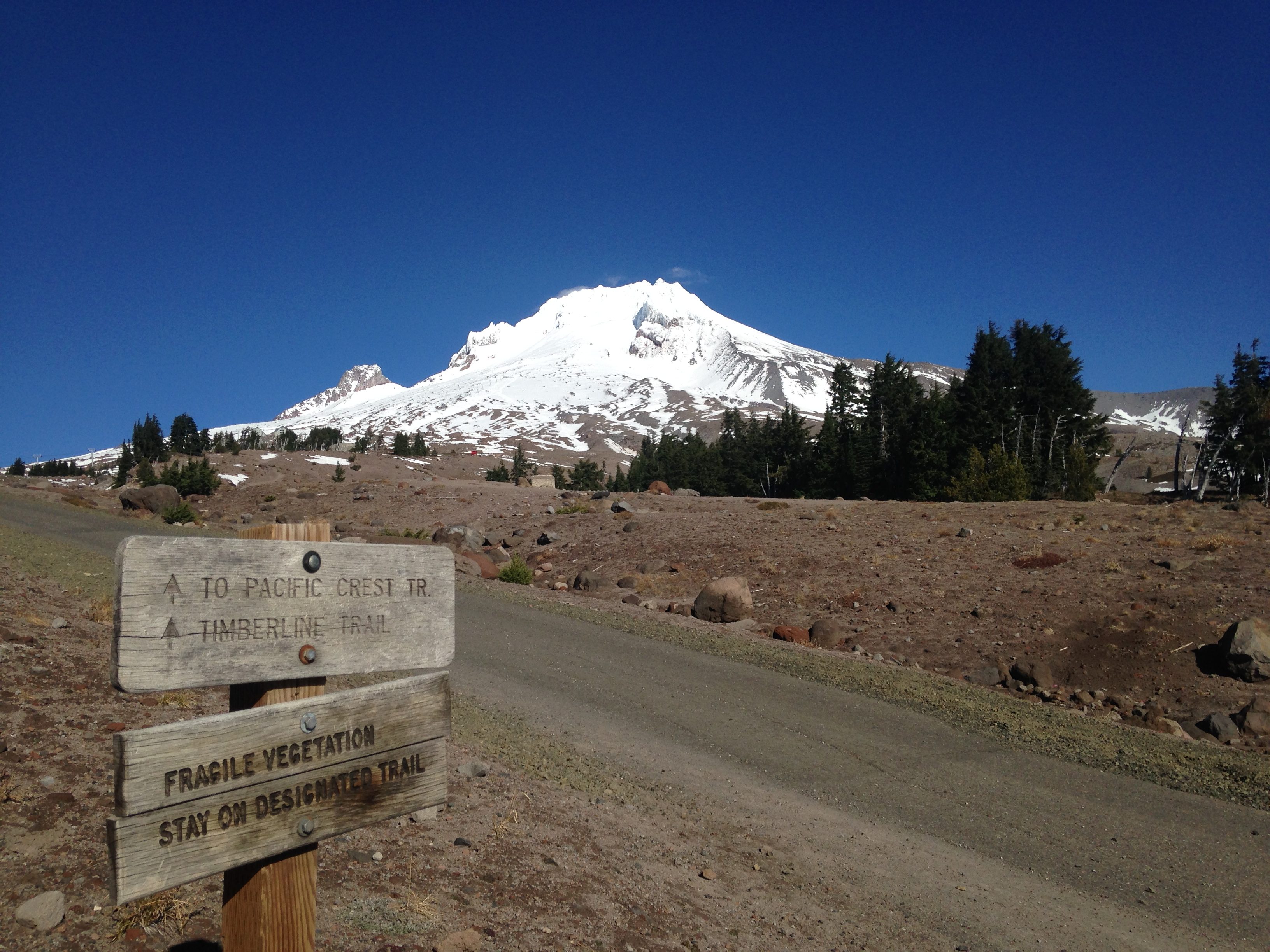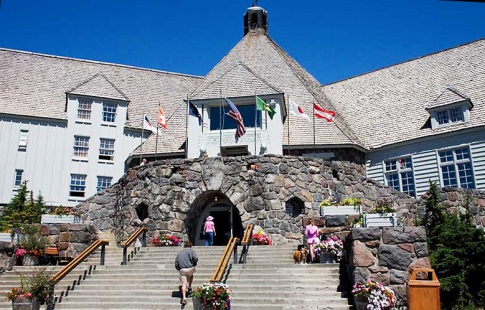 At 9:00 am we will drive to Bend, Oregon.  On the way we will stop at:

Timberline Lodge:

Developed during the crisis of the Great Depression, Timberline Lodge is an iconic property deep-seated in the heritage of America, symbolizing the nation's optimism and resourcefulness to facilitate growth and progress during a severe economic downturn. In early 1938, Timberline Lodge celebrated its grand opening and within a year of its launch, the original Magic Mile chairlift was introduced. The Magic Mile ascended to 7,000 feet and was the first chairlift in Oregon and the second in North America, activating a thriving skiing movement on Mt. Hood. Today, Timberline Lodge has hosted world-renowned athletes, dignitaries, and has been featured in a variety of films, including The Shining.

Crooked River Gorge:

Basalt cliffs rise steep and high from both sides of the Crooked River, a tributary of the Deschutes.  The two sides are connected by historic bridges that create a dramatic glimpse of central Oregon's geological and historical features.  The park is named after explorer, fur trapper and Hudson Bay Trader Peter Skene Ogden, who entered the Crooked River Valley in 1825.
We will stop for lunch along the way (not included).

When we arrive in Bend we will check-in and you will have time free to explore the amazing city of Bend.

Make sure to bring your swimsuit! Our hotel has a beautiful swimming pool and hottub!

Want to relax and play a game? The Currents Lounge has a pool table and shuffleboard.

Want to go for a hike? The hotel is just a few blocks away from the Deschutes River Trail!

There is also Golfing nearby!
August 21, 2017- Eclipse Viewing!
6:00 am- We will drive to the location where we will be viewing the 2017 Solar Eclipse!

No human action can disrupt the incessant dance of the cosmos, and the Moon's shadow will not wait on you if you're not ready. Like a mindless juggernaut, it plows its way through space toward a collision course with Earth. As predicted by the astronomers decades in advance, the shadow arrives with perfect accuracy, and touches down in the north Pacific Ocean at 16:48:33

UT*

, at local sunrise. (At that spot, the Sun will actually rise

while totally eclipsed

. This is a sight few people – even veteran eclipse chasers – have seen, and from what we hear, it is quite uncanny.)  A minute later, the entire shadow (the "umbral cone") will have made landfall – er, ocean-fall – and will be racing across the surface of the water at supersonic speed. Except for folks on ships at sea, and the occasional ocean-dwelling critter who dares to venture too near the surface, nothing sentient will note the passing of the umbra – until land gets in the way. And that land will be United States soil.

On the beach in Oregon

, at a rocky spot of ground just north of

Newport

that sticks its nose out into the Pacific, the shadow first touches land at about 10:15 am. This lucky piece of Earth experiences a full minute and fifty seconds of totality. The actual centerline of the eclipse path hits solid ground a full six seconds later, and plunges

Lincoln Beach

and

Depoe Bay

into darkness for 1m 58s!

Our location will be in the Path of Totality in Central Oregon:

Totality in our location will start at 10:20:16 am (PDT) and the Duration of Totality will be 1m 7s.

Once we return to Bend we will stop at the hotel, then give you the option of going into downtown Bend to explore for the afternoon.
August 22, 2017- Return to Portland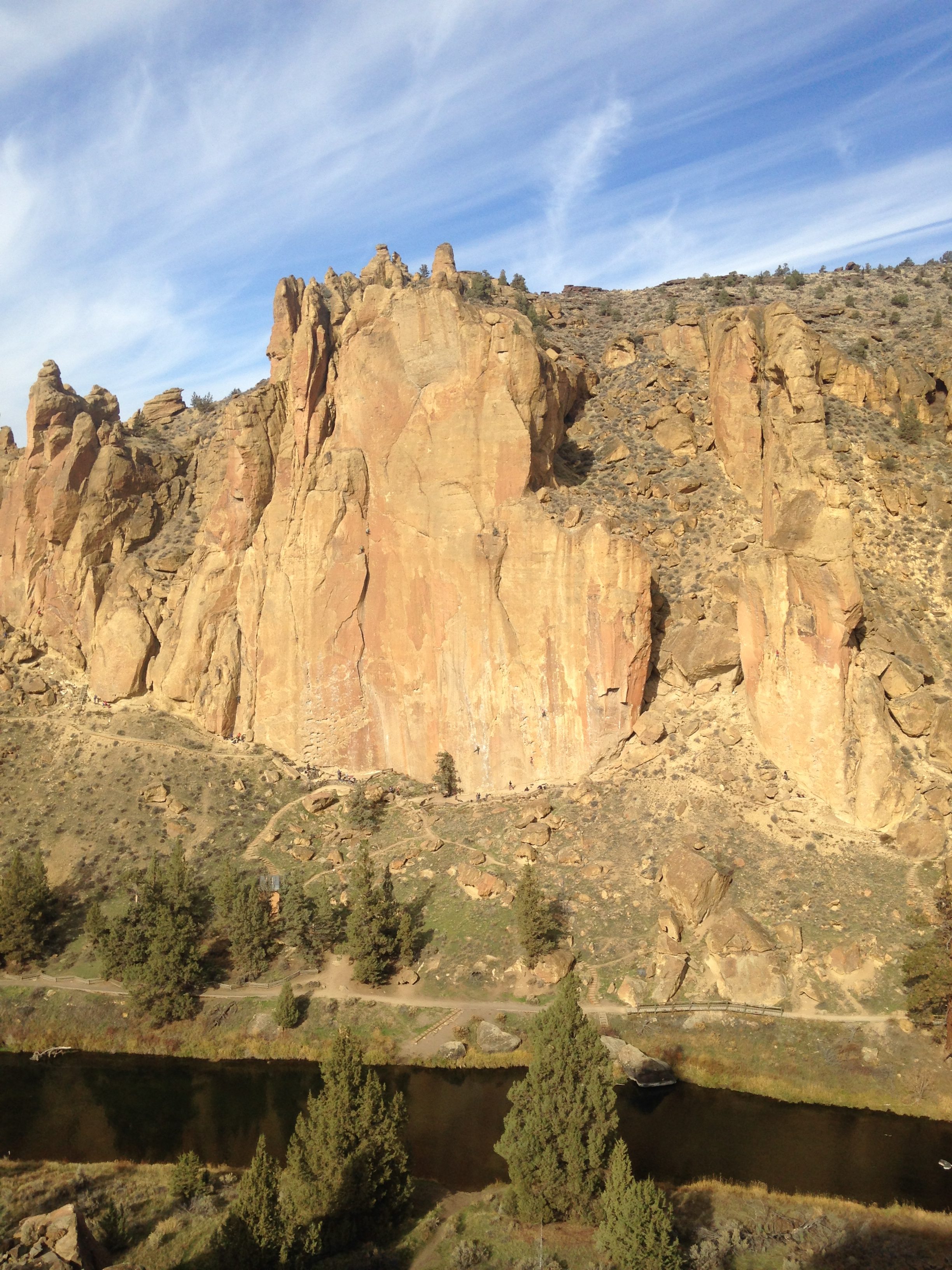 9:00 am- We will leave for Portland.

On Our way back we will stop at Smith Rock State Park, One of Oregon's 7 Wonders!  This is a don't miss stop while you are in Oregon.  The views are unbelievable! Make sure to look for some amazing wildlife! You could see: River Otters, Peregrine Falcons, Golden Eagles, and Bald Eagles, along with lots of other wildlife!

Visit the Columbia River Gorge National Scenic Area: We don't just drive by the waterfalls! We stop and allow our guest to get out and up close. We start along the Historic Columbia River Highway National Scenic Byway. Some of the locations include:  Crown Point Vista House, Latourell Falls, Bridal Veil Falls, Multnomah Falls and Horsetail Falls .Waterfall stops may include:
Crown Point Vista House:  

Best known of the scenic lookouts along the Historic Columbia River Highway, providing a panoramic view of the Columbia River. The Crown Point Vista House was built in 1916 and refurbished and completely remodeled in 2005, with its beautiful marble interior and brass fixtures.  Latourell Falls:  
Plunges 249 feet (76 m) over a massive wall of columnar basalt – some of the best formations in the Pacific Northwest – before cascading hastily towards the Columbia River. This waterfall is usually most recognized for the large patch of bright yellow lichen adorning the cliff face to the right of the falls, and this characteristic has led many famous photographers to this captivating location. If you stand in just the right place, and look way up, behind the falls you see another falls!


Wahkeena Falls:  

Most beautiful in the Yakima language sometimes spelled Wah-kee-na, this waterfall tumbles 242 feet in a cascading type of falls with 3 plunging falls. On up behind this falls is a cascade which flows a long way. . . and then you come to Fairy Falls.

Multnomah Falls:  

The second highest year-round waterfall in the United States. Nearly two million visitors a year come to see this ancient waterfall, making it Oregon's number one public destination. Fed by underground springs from Larch Mountain, the flow over the falls varies but is highest during winter and spring.

Horsetail Falls:  

Horsetail Falls was named for its distinctive form and plunges 176 feet. The trail leads to Upper Horsetail Falls, also called Ponytail Falls. There the trail leads behind the base of the Falls. Horsetail Falls is a great opportunity to stop and take some photos or simply enjoy the beauty of the surrounding area.

After visiting the Gorge we will return to Portland.
Terms and Conditions
Other Entities: America's Hub World Tours (AHWT) will not be held responsible for cancellations, changes to services/fees/price, conduct, of quality of goods and services for entities that operate under any name other than AHWT including, but not limited to: vendors, tour operators, vineyards and wineries, event staff, hotels, transportation companies, restaurants and entertainers.

Weather – Unless otherwise noted and specified all services are planned to operate regardless of weather. In the event of an "Act of God" and weather presents a safety issue AHWT will offer other tours to consider. There will be no reimbursements, full or partial, for inclement weather experienced during any service provided. It is the responsibility of the guests to be prepared for predicted weather and dress accordingly.
III. Conduct –AHWT assumes no responsibility for conduct of individuals other than its guides/employees/officers.
Indemnify: Except as otherwise prohibited by law each party shall indemnify and hold the other party harmless from all claims, actions, suits, losses, and expenses of any nature for its employees or subcontractors, breach of their agreement, negligence or intentional misconduct.
Insurance: America's Hub World Tours (AHWT), will ensure all tour operators, and bus companies provide insurance coverage for all vehicles utilized while providing services.
No smoking in Vehicles; No alcohol drinking in vehicles! Not responsible for articles left in vehicles! There will be a $200 minimum damage/cleaning charge resulting from customer misuse. All passengers are responsible and liable for their own actions while in this vehicle; neither the driver nor the company is responsible or liable for any injury or damage caused by or as a result of any customer actions. We are not in control of the traffic and therefore take no responsibility for time issues due to traffic.
The state of Oregon requires all parents with children requiring car seats to use them. Child passengers must be restrained in approved child safety seats until they weigh forty pounds or reach the upper weight limit for the car seat in use. Infants must ride rear-facing until they reach both one year of age AND twenty pounds. We do not supply car seats; if you did not bring one the hotel can recommend rental locations. Some will deliver to hotels.
Portland Step on Guide Service, Sergio Tours, and other local partners in collaboration with America's Hub World Tours are offering to bring you the best and most complete tour experience available.
For more information regarding the many other tours we offer please visit us at: http://www.americashubworldtours.com
Save
Save
Save