Dates: Year Round
Duration: 9:00am until 5:30 pm; (Tuesday, Thursday, Saturday, Sunday)
Pricing: $100.00 per person (minimum 3 guest for tour to operate)
Hotel pick-up: downtown Portland hotels or Pre- Arranged locations
Pick Up Area Click Here
AHWT IS A CERTIFIED SELLING AGENT FOR TRAVELSAFE INSURANCE – Protect your trip for unforeseen cancellation (air, hotel, tours). Click here  
America's Hub World Tours presents, Portland Step on Guide Service,  and other local partners to bring you the best and most complete tour experience available.
View Customer Comments: Click here!
Share a cultural experience as unique as they are on the Mt. Hood Loop Tour including Multnomah Falls.
Sites we may visit include: Bonneville Fish Hatchery, Rowena Crest, Trillium Lake (seasonally), a farm stand (seasonally), Multnomah Falls, and Timberline Lodge!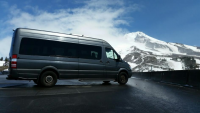 Highlights:
-Bring a camera! The views of Portland, Multnomah Falls, Mt Hood and Cascade Mountain are incredible.
-All aboard a luxury day trip from Portland to Multnomah Falls and Mt Hood.
-Learn about Portland area's history, landscape, and culture from your professional tour guide.
-En-route to the Columbia River Gorge, learn about the history of the land and the region's culture, giving you an
understanding of how this incredible landscape was shaped over time.
-Enjoy views of gorgeous waterfalls in the Columbia River Gorge National Scenic Area.
-Enjoy a guided tour with an expert guide of Timberline Lodge near Mt Hood.
-Customized for small or groups of 6 or more to ensure a more personalized experience.
Description:
We start in the Columbia River Gorge with a visit to Multnomah Falls. Due to closures from the Eagle Creek Fire we are currently unable to stop at Multnomah Falls, but you will see it as we drive slowly past it.  We are currently visiting Starvation Creek Falls in place of Multnomah Falls.
Multnomah Falls: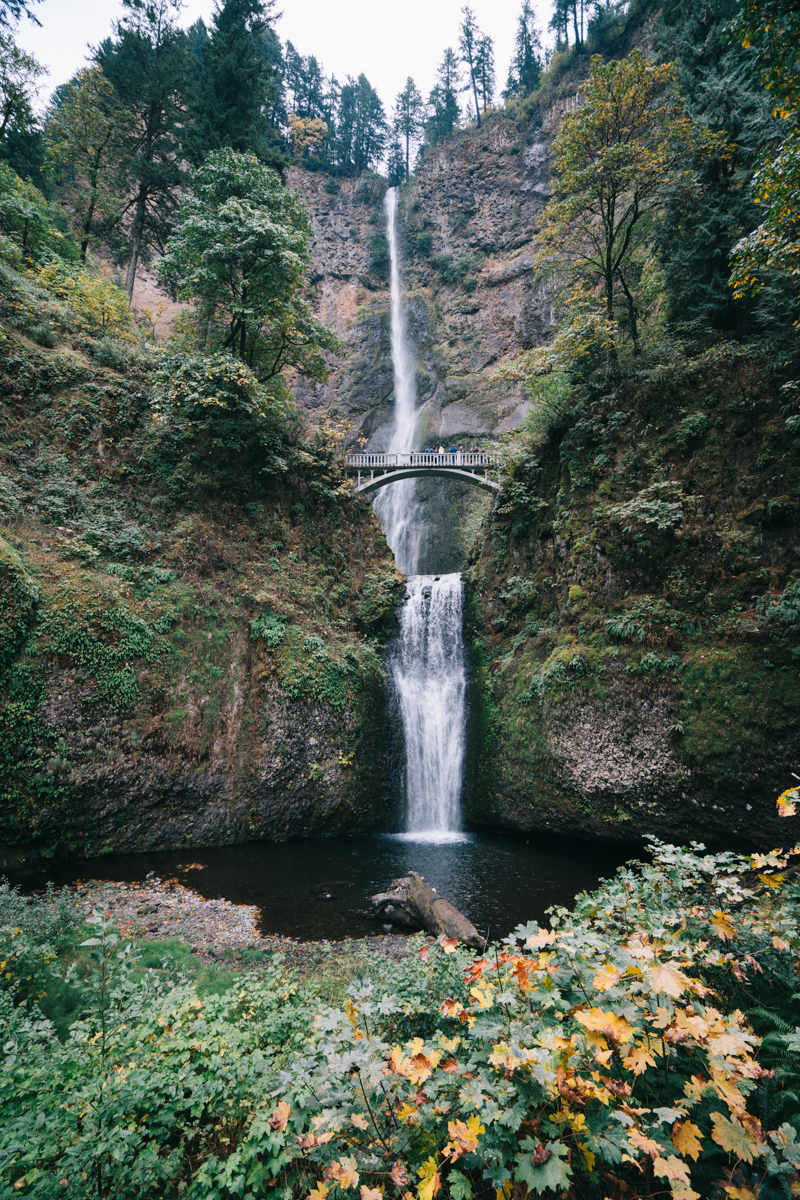 Starvation Creek Falls: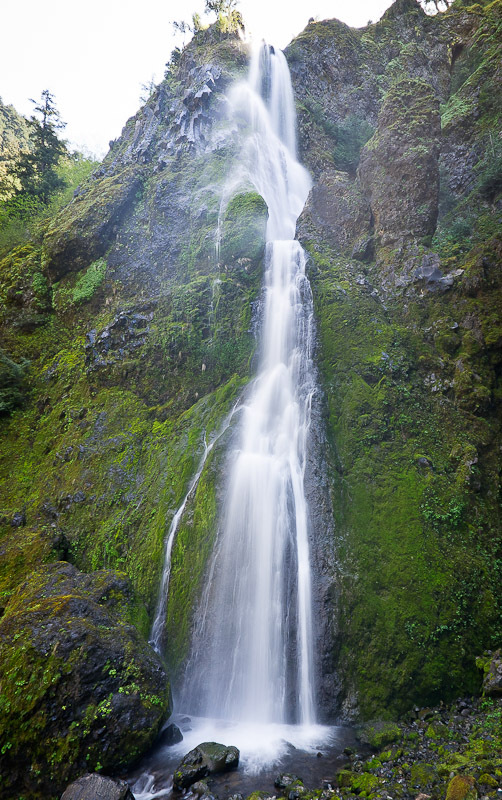 Multnomah Falls: At Multnomah Falls, take a picture from any one of the many viewpoints or walk 5 minutes to the Benson Bridge to view the falls from a unique perspective- above!
This is the second highest year-round waterfall in the United States. Nearly two million visitors a year come to see this ancient waterfall, making it Oregon's number one public destination. Fed by underground springs from Larch Mountain, the flow over the falls varies but is highest during winter and spring.
Next we will stop at Bonneville Fish Hatchery. The hatchery, which was built in 1909 and continues to be the largest of Oregon's 33 hatcheries, is located in the Columbia River Gorge, near Bonneville Dam.  The hatchery raises 8 million Fall Chinook, 1.2 million Coho, 200,000 Summer Steelhead, and 60,000 Winter Steelhead.  Visit the incubation building where up to 30 million eggs are incubated annually. After spawning, the fertilized eggs are transferred to trays in the incubation room. The eggs develop at a rate controlled by the temperature of the water that continuously flows over them. There is one outdoor pond that has young sturgeon in it.  White sturgeon eat live prey  and things that have died. Their mouth is like a vacuum tube and is especially good at eating food off the bottom of the pond.  White sturgeon are prehistoric, having evolved over 200 million years ago. They are a cartilaginous fish which means they have no bones – similar to a shark or a Pacific lamprey.  Beyond the outdoor sturgeon pond there is a small white building that you can walk into. This is the Sturgeon Viewing Center. Herman the Sturgeon is located here and is approximately 10' long, 425 pounds and over 60 years old.
Then we continue driving east along the Columbia River to the town of Hood River, where breathtaking natural beauty and high winds create a paradise for windsurfers, kite boarders, and sightseers. Your tour guide will tell you about the history of the land and the region's culture, giving you an understanding of how this incredible landscape was shaped many years ago.
For lunch you will have a selection of places to choose from in Hood River with views of Mt Hood and Mt Adams. You will have the opportunity to visit many of the boutique shops and wine tasting rooms in Hood River. There are two wine tasting rooms we highly recommend stopping by to visit: Naked Winery Tasting Room and Springdale Tasting Room.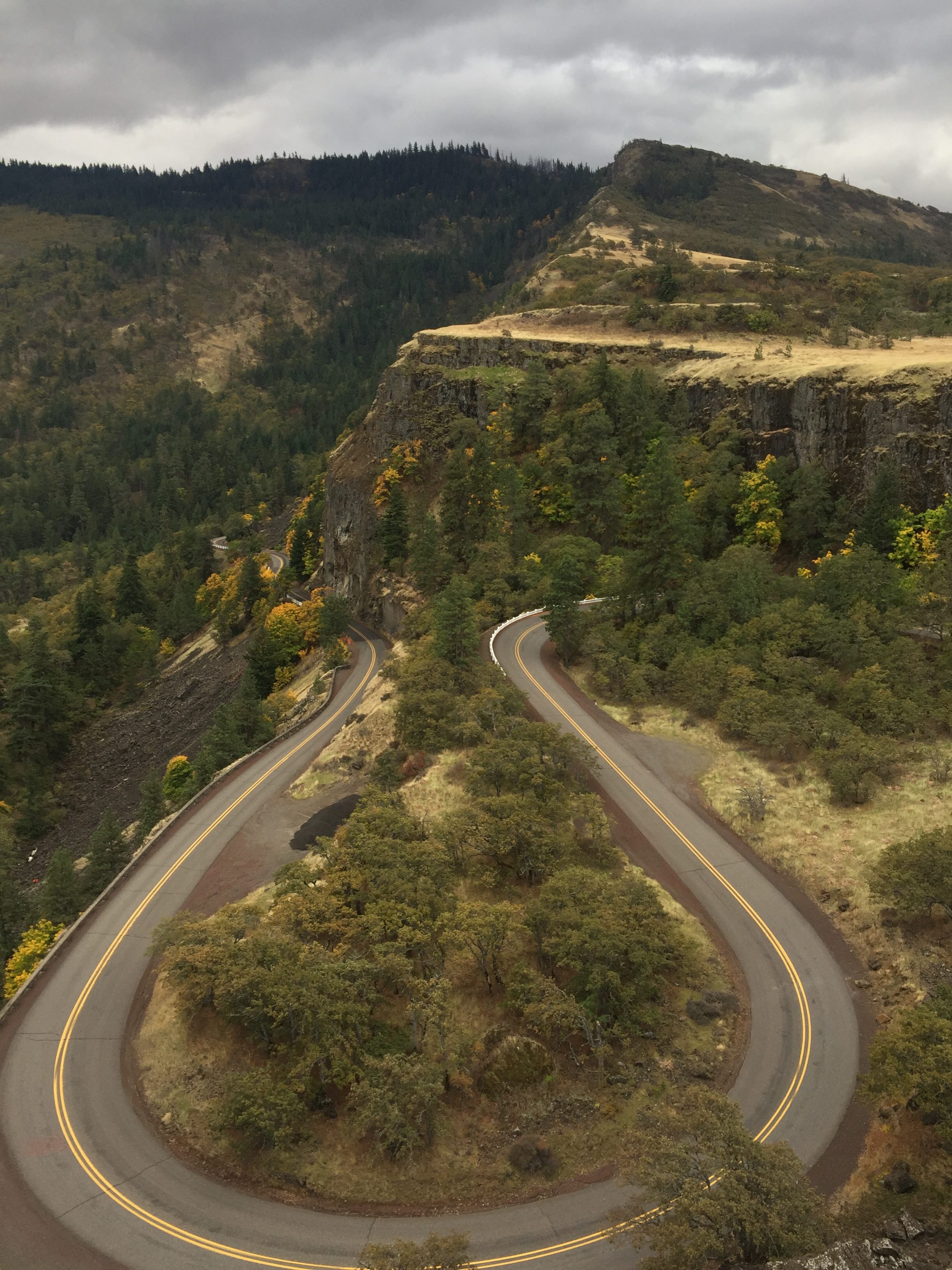 After lunch we will visit Rowena Crest. The views from the Rowena Crest Viewpoint looking east towards The Dalles are amazing. The Columbia River Gorge spreads out in front of you, and the sky seems endless. Below you can see the Columbia River portion of Mayer State Park. The winds whip around you and catch your breath, rustling through the grasses and trees.  In the two and one-half miles from the top of Rowena bluffs to the bottom, the highway describes eight maximum curves or loops. Each of these loops in itself is a scenic delight. Combined they are an artistic masterpiece.
After visiting Rowena Crest we will make our way to a farm stand, Mt. Hood, and Timberline Lodge.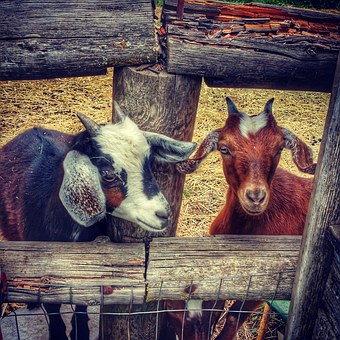 Hood River County Fruit Loop Stands offer a wide variety of fruits, vegetables, flowers, fresh fruit pies, jams, syrups, fruit smoothies, and local artisan gifts.  Hood River County is the world's leading producer of Anjou pears, a short-necked winter pear.  We will stop at a farm stand so that you can purchase fresh pears, fresh apples, fresh cider, locally made cheese, locally made jam, or any of the other fresh fruits and vegetables they are offering!
In the summertime we will visit Trillium Lake.  This spot has one of the most amazing views of Mt. Hood that you will find.  Get an amazing photograph of the reflection of Mt Hood on Trillium Lake!
Mt. Hood & Timberline Lodge
At 11,249 feet, the glacier-clad Mt. Hood is Oregon's tallest peak and the 4th highest in the Cascade Range. Waterfalls, wildlife, wild flowers, trails, Timberline Lodge…the mountain is beloved for its beauty and recreational opportunities.  You will have the opportunity to explore the inside of Timberline Lodge. The lodge was built by the Works Progress Administration in 1936 and 1937. President Franklin Delano Roosevelt dedicated the Lodge on September 28, 1937. Artists and crafts persons working under the Federal Art Project created art works and furnishings for the Lodge. Some of the art at Timberline Lodge exemplifies the best art in the United States during the 1930s. Most of the original furnishings and art works remain intact. Timberline Lodge was declared a National Historic Landmark on December 22, 1977. Most of the paintings are by artists who worked under the Federal Art Project. Several others are contemporary or more recent works of art.
______________________________________________________
Customized and Private Tours: All tours can be customized and/or made private. Please contact us for details and pricing.
Tour Price Includes: Pick up & Drop off, transportation and tour guide. All applicable fees, unless otherwise stated.
Not Included in Price: Gratuity and lunch. You will have an opportunity to purchase lunch and/or snack.
Requirements: Tours require 3 person minimum for confirmation. Please contact us for current status of tour.
Payment: On-line reservations can be made or via phone using a credit or debit card. Payment will be processed immediately to secure your reservation. Payment on day of pick up will not guarantee your reservation. Cash payments are accepted at time of tour.
Reservations: All reservations are final at time of booking. We recommend two weeks in advance for reservations especially during our high volume seasons. Walk-ins please call to confirm departure and availability.
Terms and Conditions
I. Other Entities: America's Hub World Tours (AHWT) will not be held responsible for cancelations, changes to services/fees/price, conduct, of quality of goods and services for entities that operate under any name other than AHWT including, but not limited to: vendors, tour operators, vineyards and wineries, event staff, hotels, transportation companies, restaurants and entertainers.
II. Weather – Unless otherwise noted and specified all services are planned to operate regardless of weather. In the event of an "Act of God" and weather presents a safety issue AHWT will offer other tours to consider. There will be no reimbursements, full or partial, for inclement weather experienced during any service provided. It is the responsibility of the guests to be prepared for predicted weather and dress accordingly.
III. Conduct –AHWT assumes no responsibility for conduct of individuals other than its guides/employees/officers.
Indemnify: Except as otherwise prohibited by law each party shall indemnify and hold the other party harmless from all claims, actions, suits, losses, and expenses of any nature for its employees or subcontractors, breach of their agreement, negligence or intentional misconduct.
Insurance: America's Hub World Tours (AHWT), will ensure all tour operators, and bus companies provide insurance coverage for all vehicles utilized while providing services.
No smoking in Vehicles; No alcohol drinking in vehicles! Not responsible for articles left in vehicles! There will be a $200 minimum damage/cleaning charge resulting from customer misuse. All passengers are responsible and liable for their own actions while in this vehicle; neither the driver nor the company is responsible or liable for any injury or damage caused by or as a result of any customer actions. We are not in control of the traffic and therefore take no responsibility for time issues due to traffic.
The state of Oregon requires all parents with children requiring car seats to use them. Child passengers must be restrained in approved child safety seats until they weigh forty pounds or reach the upper weight limit for the car seat in use. Infants must ride rear-facing until they reach both one year of age AND twenty pounds. We do not supply car seats; if you did not bring one the hotel can recommend rental locations. Some will deliver to hotels.
Portland Step on Guide Service, and other local partners in collaboration with America's Hub World Tours are offering to bring you the best and most complete tour experience available.
For more information regarding the many other tours we offer please visit us at: http://www.americashubworldtours.com
Save
Save