Duration: 9:00am until 5:30pm; daily; year round
Pricing: Special Offering $105 per person (Individual can book – 2 or more required to operate/ run tour)
Pick Up Location: Downtown Portland Hotels or Pre – Arranged Locations
Pick Up Area Click Here
AHWT IS A CERTIFIED SELLING AGENT FOR TRAVELSAFE INSURANCE – Protect your trip for unforeseen cancellation (air, hotel, tours). Click here –  IS A CERTIFIED SELLING AGENT FOR 
The number one tour package in Portland! View Customer Comments: Cick here!
Due to the wildfire on the Oregon side of the Columbia River Gorge the Gorge portion of this tour will be running on a modified itinerary. The City of Portland portion of this tour is unchanged and will operate as listed. 
Modified Gorge itinerary: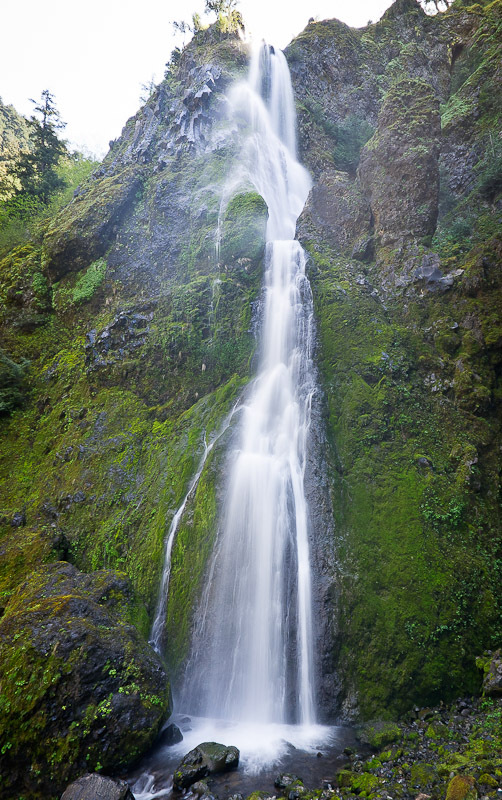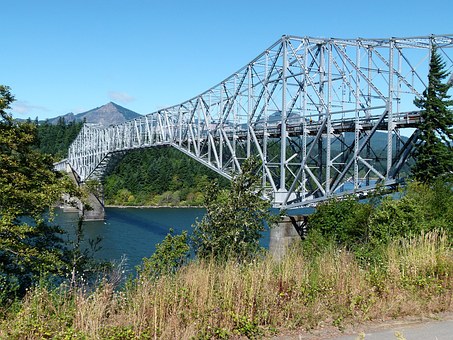 Visit the beautiful Columbia River Gorge! We will first stop at Portland Women's Forum. The view from here is absolutely breathtaking and it's one of the best spots to soak in a view of one of the most beautiful places on earth: the magnificent, awesome Columbia River Gorge.  With the scenic Vista House and the wide expanse of the Columbia Gorge in the background, more photographs of the Columbia Gorge are probably taken from this point than anywhere else.
As we drive to our next stop we will slowly drive past Multnomah Falls. Due to the Eagle Creek Fire this waterfall is still closed to visitors but you will be able to view it and take pictures of it as we drive past it!
Next we will stop at Starvation Creek Falls.  This two-tiered waterfalls is impressive! The powerful fall drops out of a narrow channel and into a natural bowl, where the creek spills out and down to a rocky mess before cascading past a picnic area and on to the Columbia River. When the creek is running high, the lower falls actually split around a large rock, forming a segmented lower tier.
The Bridge of the Gods will be our third stop during our exploration of the Gorge.  Constructed in 1926, the Bridge of the Gods takes it name from a Native American myth describing a large natural rock bridge over the Columbia River at the bridge site. The bridge was originally 1,127-feet long but was lengthened to 1,856-feet and raised in conjunction with the construction of Bonneville Dam downstream from the site. The bridge is a fine example of cantilever technology in Oregon as well as a major crossing of the Columbia River.
Our final stop in the Gorge will be the Bonneville Fish Hatchery.  Bonneville Hatchery was first named "Central Hatchery" and was built in 1909. It continues to be the largest of Oregon's 33 hatcheries. The hatchery raises 8 million Fall Chinook, 1.2 million Coho, 200,000 Summer Steelhead, and 60,000 Winter Steelhead. Adult salmon begin arriving at the hatchery in September and are then sorted through before spawning begins.  Spawning begins during the last week in October and continues until the beginning of December.  You will be able to explore the Historic Egg Incubation Building. This building is on the National Historic Register and has recently been renovated to include a Visitors Information Center. Beginning in October, salmon eggs are incubated in this building after they are fertilized during spawning. The eggs develop into small fry and are placed in the outdoor rearing ponds the following February. One of the other highlights at the Fish Hatchery  is seeing "Herman" the sturgeon, a 70-year-old, 10-foot long, 450 pound sturgeon that you can get eyeball-to-eyeball with in a viewing room. In addition there are natural ponds where you can feed the huge trout, and also feed smaller fish that are growing to get ready to be released. At the natural looking ponds, you can feed the fish and see schools of over-sized trout jump, splash and swim about getting excited about being fed.
Original itinerary:
This is Portland's most popular tour offering guests a great introduction to the city of Portland and the surrounding area with spectacular views of the best attractions. It combines the full Portland City Tour and the Columbia Gorge National Scenic area for highlights of the most accessible and spectacular waterfalls. Featuring the second highest year round waterfalls in the United States (Multnomah Falls). Share a cultural experience as unique as they are…The Portland City Tour  combined with Multnomah Falls /Gorge Waterfalls Tour. Whether you are touring the City or the Gorge first, prepare your senses for the sights, sounds, and all the natural splendor this tour offers.
Highlights:
-Bring a camera! The views of Portland, Multnomah Falls and the Cascade Mountain are spectacular.
-8-hour tour of the Portland City Attractions and Columbia Gorge Waterfalls.
-Learn about Portland area's history, landscape and culture from your professional tour guide.
-See downtown attractions such as Pioneer Square, Saturday Market and Portlandia.
-Explore vibrant, eclectic neighborhoods such as Nob Hill and the Pearl District.
-Visit the Portland International Rose Garden, Washington Park-Gardens and tour through the Pittock Mansion.
-En route to the Waterfalls, learn about the history of the land and the region's culture, giving you an understanding of how this incredible landscape was shaped over time.
Description: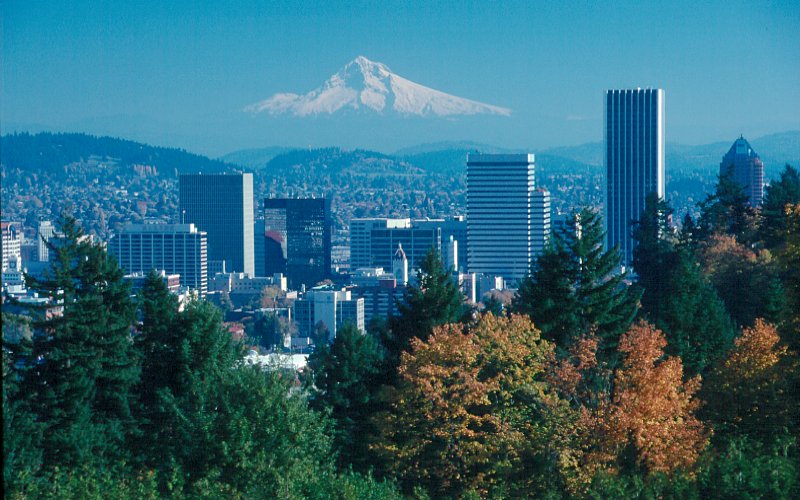 Share a cultural experience as unique as they are…
The Portland City Tour:
We Take You Off The Beaten Path! We don't just show you the highlights of downtown, we introduce you to the City of Portland. The only city tour in Portland that offers a well-balanced overview of both downtown and surrounding area history, culture, current events and a representation of cultural diversity in the state of Oregon. Travel through the various parts of the city from downtown Portland to the Pearl District to Nob Hill, and visit all the must-see attractions including the Pittock Mansion, Lan Su Chinese Garden and the International Portland Rose Garden.
1. Downtown Portland: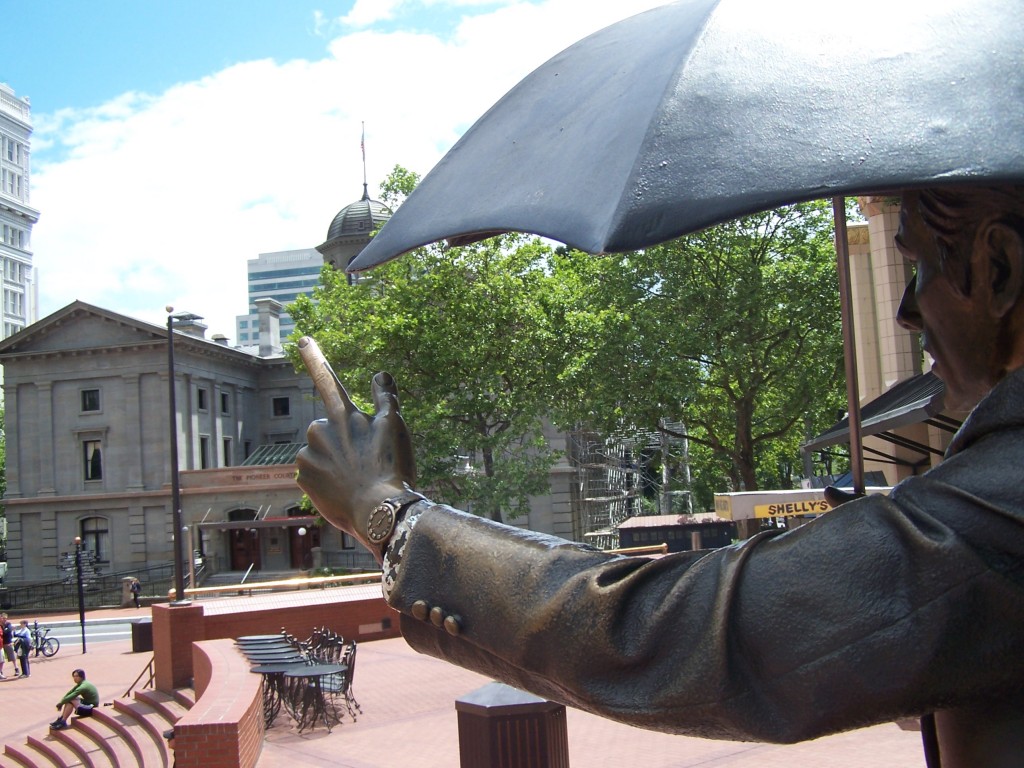 Enjoy the sites of Pioneer Square and learn about the great diversity found in Portland's downtown area, the historical importance it has played in the state's history and the fast-growing culture that exists in the City of Portland. Learn about the final resting place of many prominent and notable citizens of Oregon, including many governors and United State Senators and other notable burials in the City of Portland.
2. Portland Food Carts: Whether your tastes run from Greek gyros, Vietnamese Pho, Indian curries, Polish sausages, to Moroccan tagines, you can whet your appetite at Portland Food Carts all over town.
3. Pittock Mansion:

A French Renaissance Chateau listed on the national registry of historic places. Enjoy the spectacular views from the grounds of the Pittock Mansion. A meticulously preserved architectural landmark that symbolizes Portland's transformation from a small lumber town into a bustling city. Home to the Pittock family and their descendants until 1958. It was severely damaged in the 1962 Columbus Day Storm, and then was nearly destroyed in the early 1960's when plans surfaced to turn the site over to developers. Spurred by community activists to preserve the historic home, City of Portland officials bought the estate in 1964. The house opened to the public as a museum in 1965 (Please note the mansion is closed during the month of January).
4. Portland International Rose Gardens:

Let the fragrance of our Rose Gardens embrace you with over 550 different varieties of Roses, and delight your senses with the lush and beautiful Washington Park, featuring some of the most amazing cascade mountain views around.
5. Portland Neighborhoods:
Some of the most popular neighborhoods may include Nob Hill, The Pearl District, North Mississippi, Alberta and North Portland, Vista Hills and Council Crest.
Columbia River Gorge Waterfalls:
The great ice age Lake Missoula Flood left scars literally from Montana to the Pacific Ocean. Join us as we explore the waterfalls, photographs, and our tour guides share research uncovering the effects of the Lake Missoula Flood in Northwest Oregon & Southwest Washington. This catastrophic flood propelled over 500 cubic miles of water, ice, rock and mud across eastern Washington, further cut the Columbia River Gorge, covered the Willamette Valley with up to 400 feet of water and left gravel bars mile wide and hundreds of feet high. In addition, our guides will show you many of the signs still visible today.
We journey along the Historic Columbia River Highway National Scenic Byway. Some of the waterfalls may include; Crown Point Vista House, Latourell Falls, Multnomah Falls, HorseTail Falls.
Crown Point Vista House: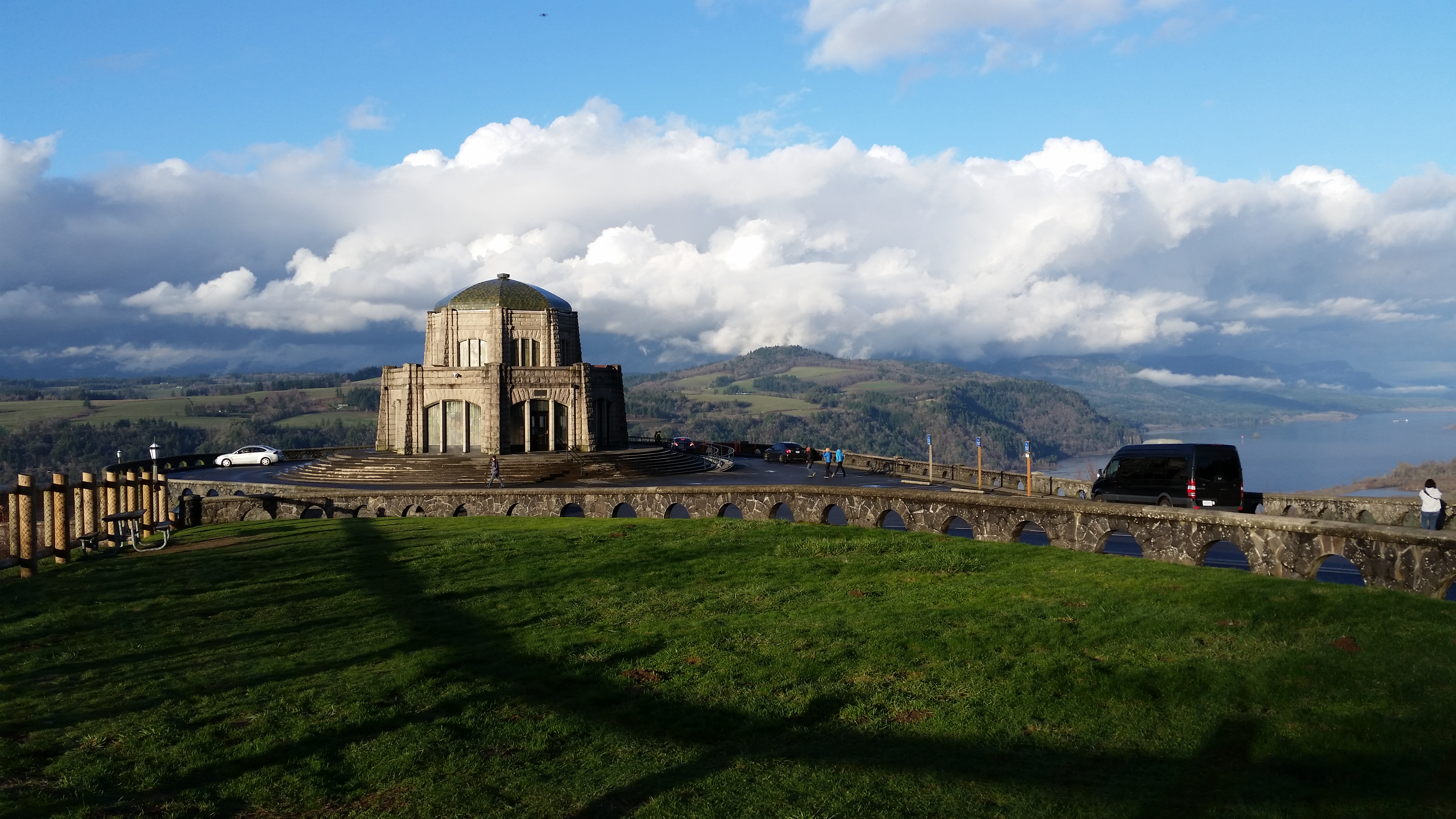 Best known of the scenic lookouts along the Historic Columbia River Highway, providing a panoramic view of the Columbia River. The Crown Point Vista House was built in 1916 and refurbished in 2005, with its beautiful marble interior and brass fixtures completely remodeled.
Latourell Falls:

Plunge 249 feet (76 m) over a massive wall of columnar basalt – some of the best formations in the Pacific Northwest – before cascading hastily towards the Columbia River. This waterfall is usually most recognized for the large patch of bright yellow lichen adorning the cliff face to the right of the falls, and this characteristic has led many famous photographers to give this location their treatment. And if you stand in just the right place, and look way up, behind the falls you see another falls!
Wahkeena Falls:

Most beautiful in the Yakima language sometimes spelled Wah-kee-na, tumbles 242 feet in a cascading type of falls with 3 plunging falls. On up behind this falls is a cascade which flows a long way. . . and then you come to Fairy Falls.
Multnomah Falls:

The second highest year-round waterfall in the United States. Nearly two million visitors a year come to see this ancient waterfall, making it Oregon's number one public destination. Fed by underground springs from Larch Mountain, the flow over the falls varies but is highest during winter and spring.
Horse Tail Falls:
Horsetail Falls was named for its distinctive form and plunges 176 feet. The trail leads to Upper Horsetail Falls, also called Ponytail Falls. There the trail leads behind the base of the Falls. Horsetail Falls is a great opportunity to stop and take some photos or simply enjoy the beauty of the surrounding area.
Return to Portland:
_______________________________________________________________________
Customized and Private Tours: All tours can be customized and/or made private. Please contact us for details and pricing.
Tour Price Includes: Pick up & Drop off, transportation and tour guide. All applicable fees, unless otherwise stated.
Not Included in Price: Gratuity and lunch. You will have an opportunity to purchase lunch and/or snack.
Requirements: Tours require 2 person minimum for confirmation. Please contact us for current status of tour.
Payment: On-line reservations can be made or via phone using a credit or debit card. Payment will be processed immediately to secure your reservation. Payment on day of pick up will not guarantee your reservation. Cash payments are accepted at time of tour.
Reservations: All reservations are final at time of booking. We recommend two weeks in advance for reservations especially during our high volume seasons. Walk-ins please call to confirm departure and availability.
Terms and Conditions
I. Other Entities: America's Hub World Tours (AHWT) will not be held responsible for cancelations, changes to services/fees/price, conduct, of quality of goods and services for entities that operate under any name other than AHWT including, but not limited to: vendors, tour operators, vineyards and wineries, event staff, hotels, transportation companies, restaurants and entertainers.
II. Weather – Unless otherwise noted and specified all services are planned to operate regardless of weather. In the event of an "Act of God" and weather presents a safety issue AHWT will offer other tours to consider. There will be no reimbursements, full or partial, for inclement weather experienced during any service provided. It is the responsibility of the guests to be prepared for predicted weather and dress accordingly.
III. Conduct –AHWT assumes no responsibility for conduct of individuals other than its guides/employees/officers.
Indemnify: Except as otherwise prohibited by law each party shall indemnify and hold the other party harmless from all claims, actions, suits, losses, and expenses of any nature for its employees or subcontractors, breach of their agreement, negligence or intentional misconduct.
Insurance: America's Hub World Tours (AHWT), will ensure all tour operators, and bus companies provide insurance coverage for all vehicles utilized while providing services.
No smoking in Vehicles; No alcohol drinking in vehicles! Not responsible for articles left in vehicles! There will be a $200 minimum damage/cleaning charge resulting from customer misuse. All passengers are responsible and liable for their own actions while in this vehicle; neither the driver nor the company is responsible or liable for any injury or damage caused by or as a result of any customer actions. We are not in control of the traffic and therefore take no responsibility for time issues due to traffic.
The state of Oregon requires all parents with children requiring car seats to use them. Child passengers must be restrained in approved child safety seats until they weigh forty pounds or reach the upper weight limit for the car seat in use. Infants must ride rear-facing until they reach both one year of age AND twenty pounds. We do not supply car seats; if you did not bring one the hotel can recommend rental locations. Some will deliver to hotels.
Portland Step on Guide Service, and other local partners in collaboration with America's Hub World Tours are offering to bring you the best and most complete tour experience available.
For more information regarding the many other tours we offer please visit us at: http://www.americashubworldtours.com