TourDepartures: 7-days per week; year-round
Duration: 9:00 am to 12:45 pm and 2:00 pm to 5:45 pm
Price: $65 per person
Pick Up Location: Portland Downtown hotels.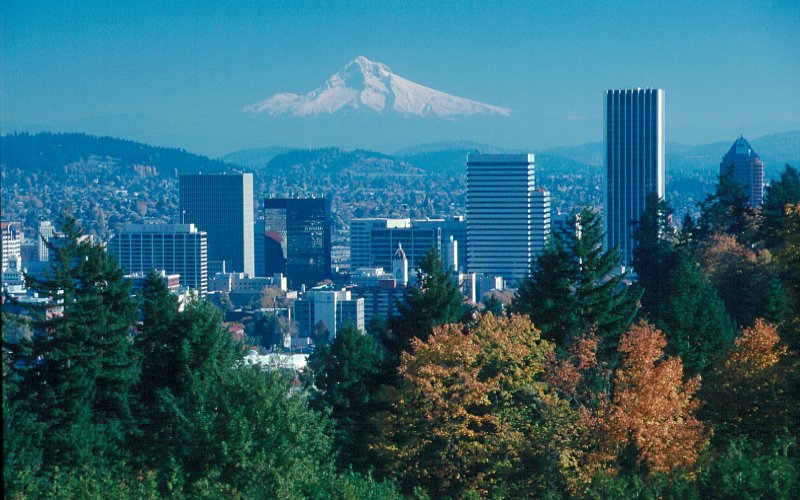 Overview
More than just a basic city tour, our half-day tour of Portland, Oregon will reveal the laid-back small city feel of this fun and thriving downtown. Not only will you experience the best Portland sites, including Pioneer Courthouse Square, Pittock Mansion, Lan Su Chinese Gardens and the International Rose Test Garden, but you will also find out what makes the citizens of Portland so colorful, and learn the cultural history of this unique Pacific Northwest city.
Today the 26th largest city in the US is known as one of the world's most environmentally conscious cities: a hub for farm-to-table eateries, alternative lifestyles, a large community of cyclists, and high walkability. 
Our Portland sightseeing tour will take you into the heart of the city where you will experience what makes the City of Roses so unique. Hundreds of food carts, the world's largest independent bookstore, and a huge urban forest are just a few points of interest that you will encounter. Let our informative and entertaining guides show you the best this city has to offer.
Highlights
Discover the best things to see such as Pioneer Courthouse Square, Saturday Market and Powell's Book Store
Explore the city's vibrant and eclectic neighborhoods (Nob Hill, the Pearl District, the Cultural District)
Visit the International Rose Test Garden, Lan Su Chinese Garden, and the Pittock Mansion
Bring a camera! Portland features some spectacular scenery including lofty vistas of Mount Hood, the Willamette River, and the city skyline.
Itinerary:

Downtown Portland & Pioneer Courthouse Square
Learn about the modern heart of the city, Portland's downtown, and the historical importance it has played in the state's history. Enjoy the sights of Pioneer Courthouse Square, fondly referred to as Portland's Living Room. This community space opened in 1984, and has become the center of the city's social activity with over 300-programmed event days. Pioneer Square is the perfect spot for people-watching and observing Portland culture at its best: everything from fresh-food markets to beer festivals to political protests to the city's largest community sing-along.
Pittock Mansion
Perched 1,000 feet above the city at the edge of Portland's largest urban wilderness (Forest Park), the Pittock Mansion is a meticulously preserved architectural landmark that illustrates Portland's growth from pioneer town to bustling city. This early 20th century French chateau was built by successful newspaper publisher, Henry Pittock and his wife Georgiana in 1914, and occupied by their descendants until 1958. The Pittock Mansion was severely damaged in the 1962 Columbus Day Storm, and then nearly torn down by developers in the 1960's. Spurred by community activists to preserve the historic home, the City of Portland bought the estate in 1964. Today the mansion is a community landmark and offers one of the best views in town.
International Rose Test Gardens
One of the city's signature landmarks, located in beautiful Washington Park, Portland's largest official rose garden is home to more than 10,000 roses including 650+ rose varieties. From May through October, you can stroll amongst the lovely blooms, breathe in the delightful smells, and enjoy the spectacular views of downtown and Mount Hood.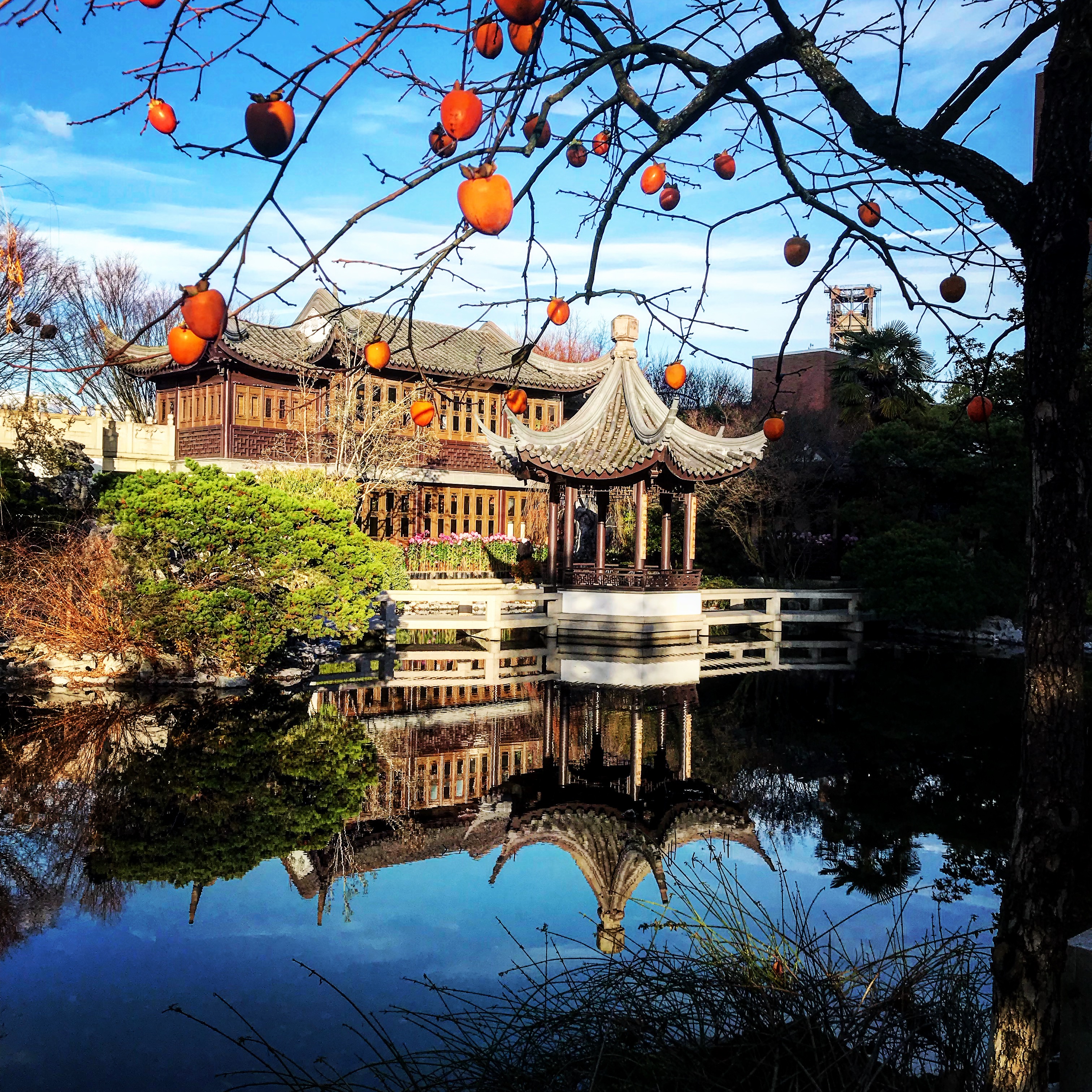 Su Chinese Garden
Lan Su Chinese Garden is one of Portland's greatest treasures. Built by Chinese artisans from Suzhou, one of Portland's sister cities, Lan Su Garden is considered one of the most authentic Chinese gardens outside of China. The Garden is a reflection of Chinese culture featuring fragrant blossoms, covered walkways, open pavilions, artistic and symbolic elements, and more than 500 species of Chinese plants. Step inside the Garden to escape the hustle and bustle of the city, and immerse yourself in the peaceful surroundings. 
Nob Hill/Pearl District
Experience Portland's trendiest downtown neighborhoods. Nob Hill features a popular shopping district with tree-lined streets and lovely Victorians repurposed into restaurants, boutique shops, and dessert bars. In the Pearl District, we will see formerly derelict warehouses transformed into a thriving restaurant and brewery scene, and now one of the most expensive places to live in the city.
__________________________________________________
Customized and Private Tours: All tours can be customized and/or made private. Please contact us for details and pricing.
Tour Price Includes: Pickup & Drop off, transportation and tour guide. All applicable fees, unless otherwise stated.
Not Included in Price: Gratuity and lunch.
Requirements: Tours require 4 person minimum for confirmation. Please contact us for current status of tour.
Payment:  On-line reservations can be made or via phone using a credit or debit card. Payment will be processed immediately to secure your reservation. Payment on day of pick up will not guarantee your reservation. Cash payments are accepted at time of tour.
Cancellation Policy: If you cancel at least 7 day(s) in advance of the scheduled departure, there is no cancellation fee. If you cancel between 3 and 6 day(s) in advance of the scheduled departure, there is a 50 percent cancellation fee. If you cancel within 2 day(s) of the scheduled departure, there is a 100 percent cancellation fee.
Reservations:  All reservations are final at time of booking. We recommend two weeks in advance for reservations especially during our high volume seasons. Walk-ins please call to confirm departure and availability.
Oregon Tour Experts,  and other local partners in collaboration with America's Hub World Tours are offering to bring you the best and most complete tour experience available.
For more information regarding the many other tours we offer please visit us at: http://www.americashubworldtours.com