Tour season: March-early October
Departure: Customized dates for private groups.  (Requires minimum 6 people to run the tour, which can be met by separate groups booking)
Duration: 12 days/11 nights
Pricing: Contact us for pricing
Includes: Double occupancy hotel rooms,  transportation, guide/driver, meals as listed, national park entrance fees, activities listed.
Contact us to find out tour prices that include an interpreter and/or optional activities listed.
Itinerary:
Day 1: Arrive Seattle Airport (group dinner)
Upon your arrival in Seattle, you can check in the host hotel (included in the package) and spend the rest of the day on your own.
Note: For groups of 20 or more needing special arrangement with airport transfers contact us directly for assistance.
Overnight in Seattle, WA
Day 2: Explore the best of Seattle (lunch/dinner on your own)
9 am- Our professional guide will meet  you in the lobby of your hotel and then take you right into a Seattle city tour exploring all the city has to offer.
We will visit Seattle City Center and enjoy the views from 500 feet up on the observation deck of the Space Needle. We will stop by the Chihuly Garden and Glass. This is a stop that you cannot miss in Seattle. The Chihuly glass sculptures are  beautiful and unique. It is absolutely a feast for your eyes and imaginations.
Our tour will also visit the infamous Pike Place Market for some free time to shop, eat, explore, and catch a glimpse of the fish mongers throwing giant fish across the room! You also have chance to visit the Pike Place Starbucks  which is the first Starbucks store, established in 1971 at Pike Place Market in downtown Seattle, Washington. The store has kept its early appearance over time and is subject to design guidelines due to its historic significance. Why not get  a cup of coffee there and enjoy the rest of your day in Seattle?
You will find a lot of good dining options in the market and you will have lunch and dinner on your own.
Overnight in Seattle.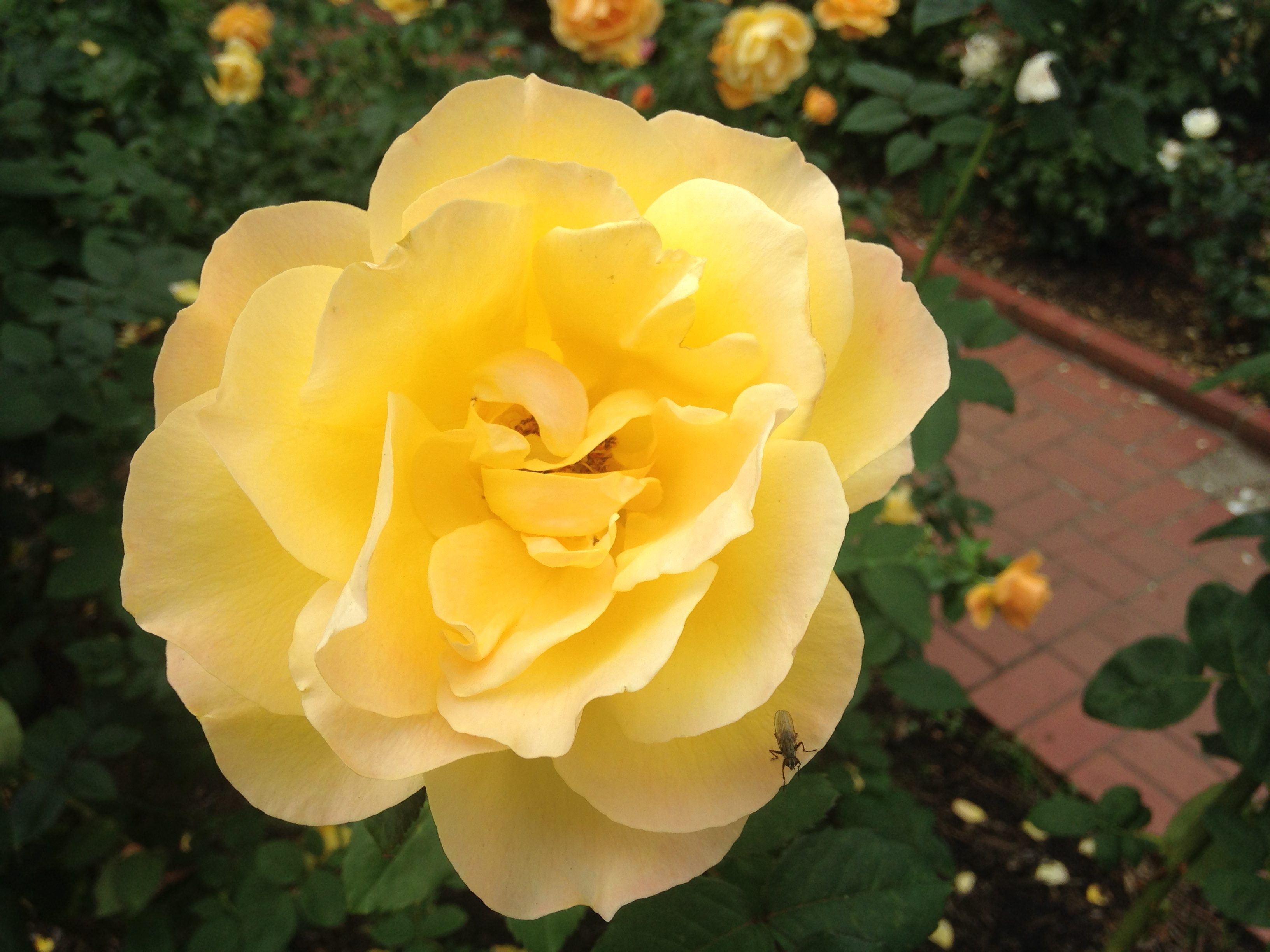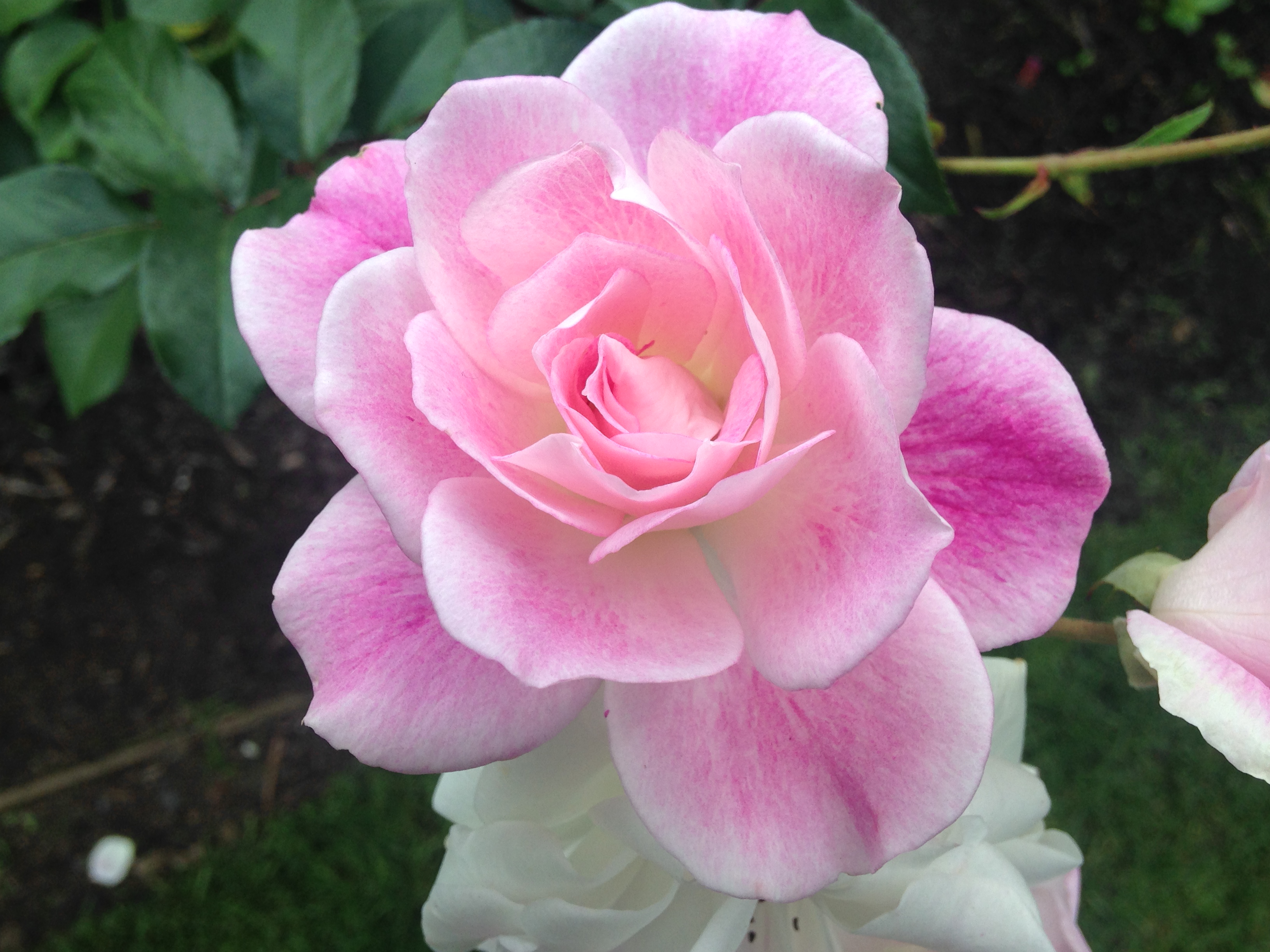 Day 3: Seattle-Portland (group lunch/dinner on your own)
7:30 am- After breakfast, we will drive south to Portland.  On the way we will stop in Olympia and visit Washington State's Legislative Building. Construction on this building was completed in 1928, and it serves as both a working governmental center and a symbol of Washington's free and democratic government.
After arriving in  Portland, your Portland city tour will begin including the famous International Rose Test Garden, Pittock Mansion, downtown Cultural District & Neighborhoods…
We will drive you to shop in the Washington Square shopping center right before you check in your hotel. No sales tax!  You will have free time in the evening, you can either rest in the hotel or walk around and explore this city.
Optional activity– Indoor gun shooting range.
Overnight in Portland, Oregon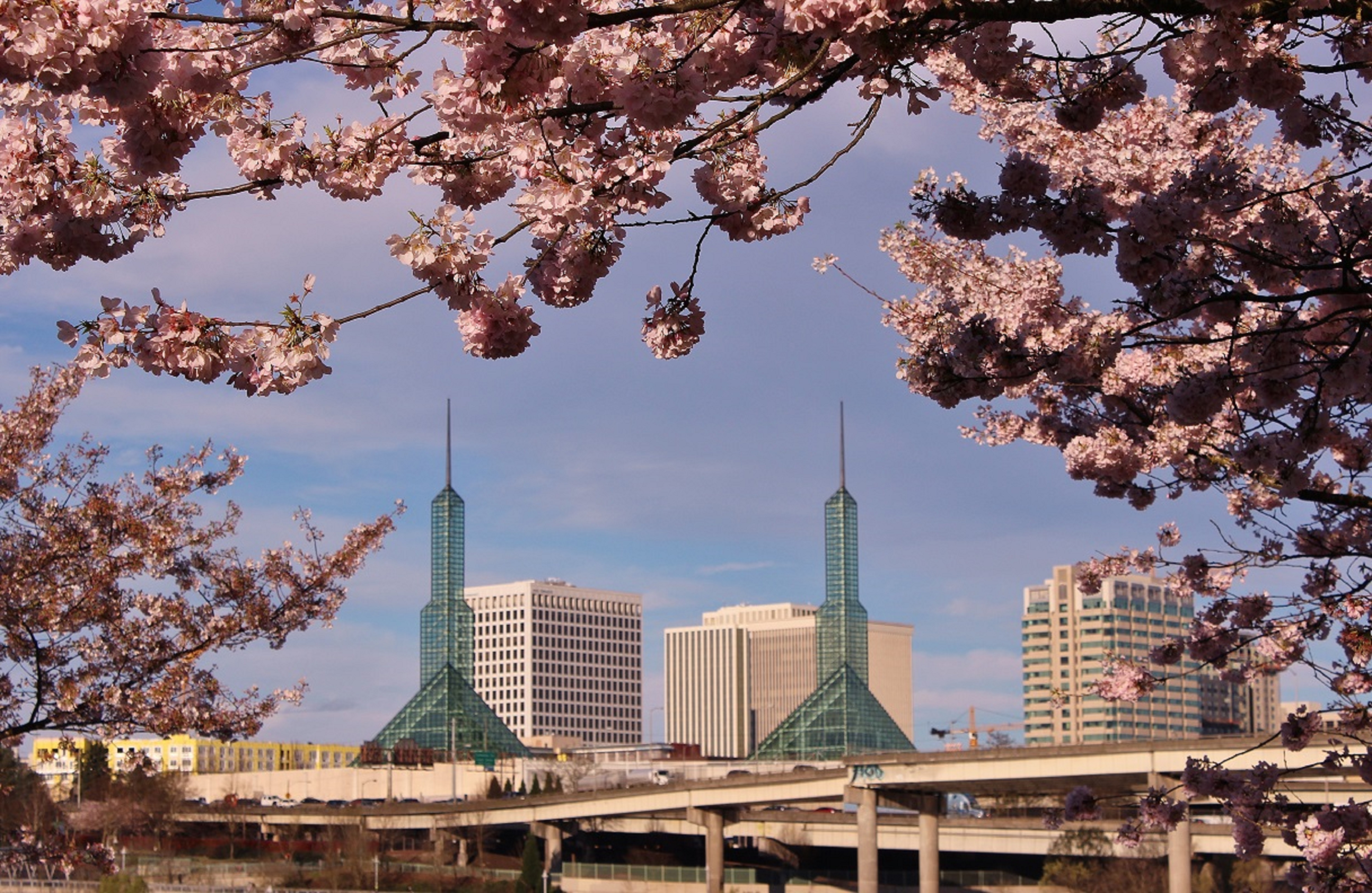 Day 4: Portland (lunch/dinner on your own)
Explore Portland's food cart scene! The City of Portland has over 600 food carts and we will explore some of the coolest food cart pods in the city and try the amazing food that they offer! We will also visit a local Portland chocolate company and a Portland distillery.
You will have the evening free to explore the city on your own.
Optional activity- kayaking
Overnight in Portland, Oregon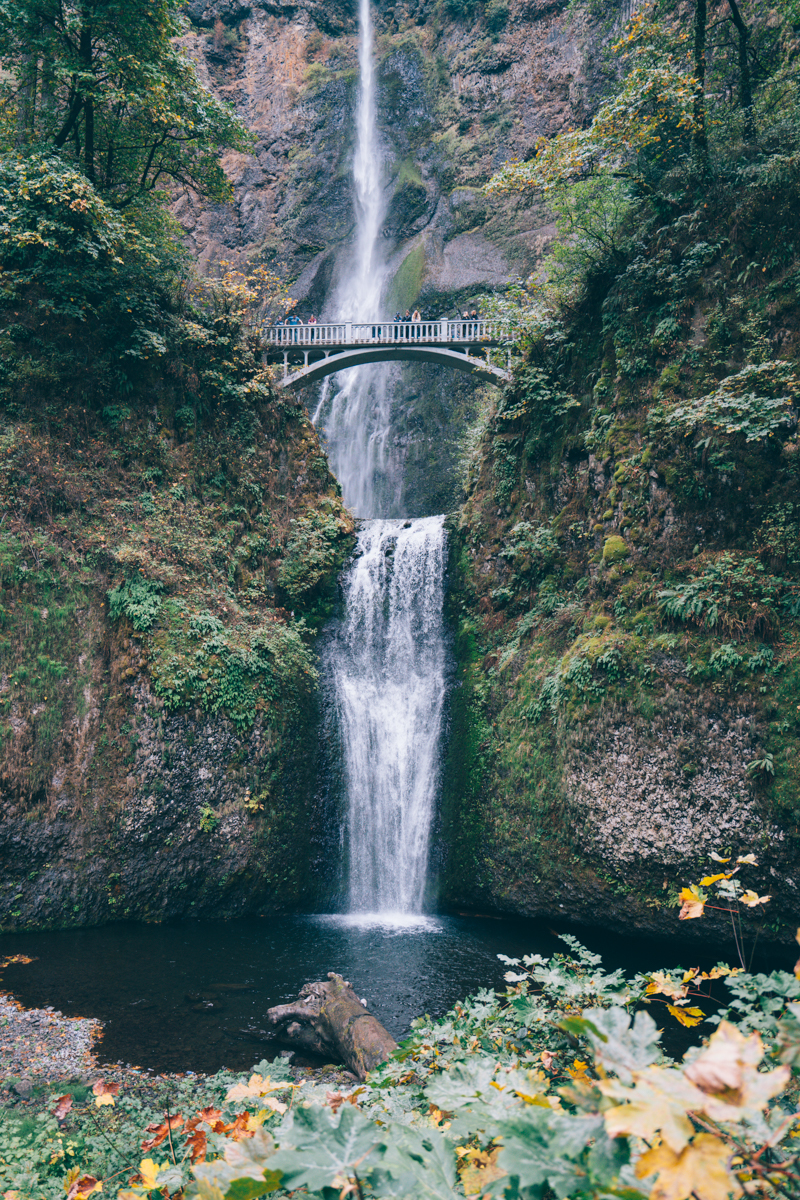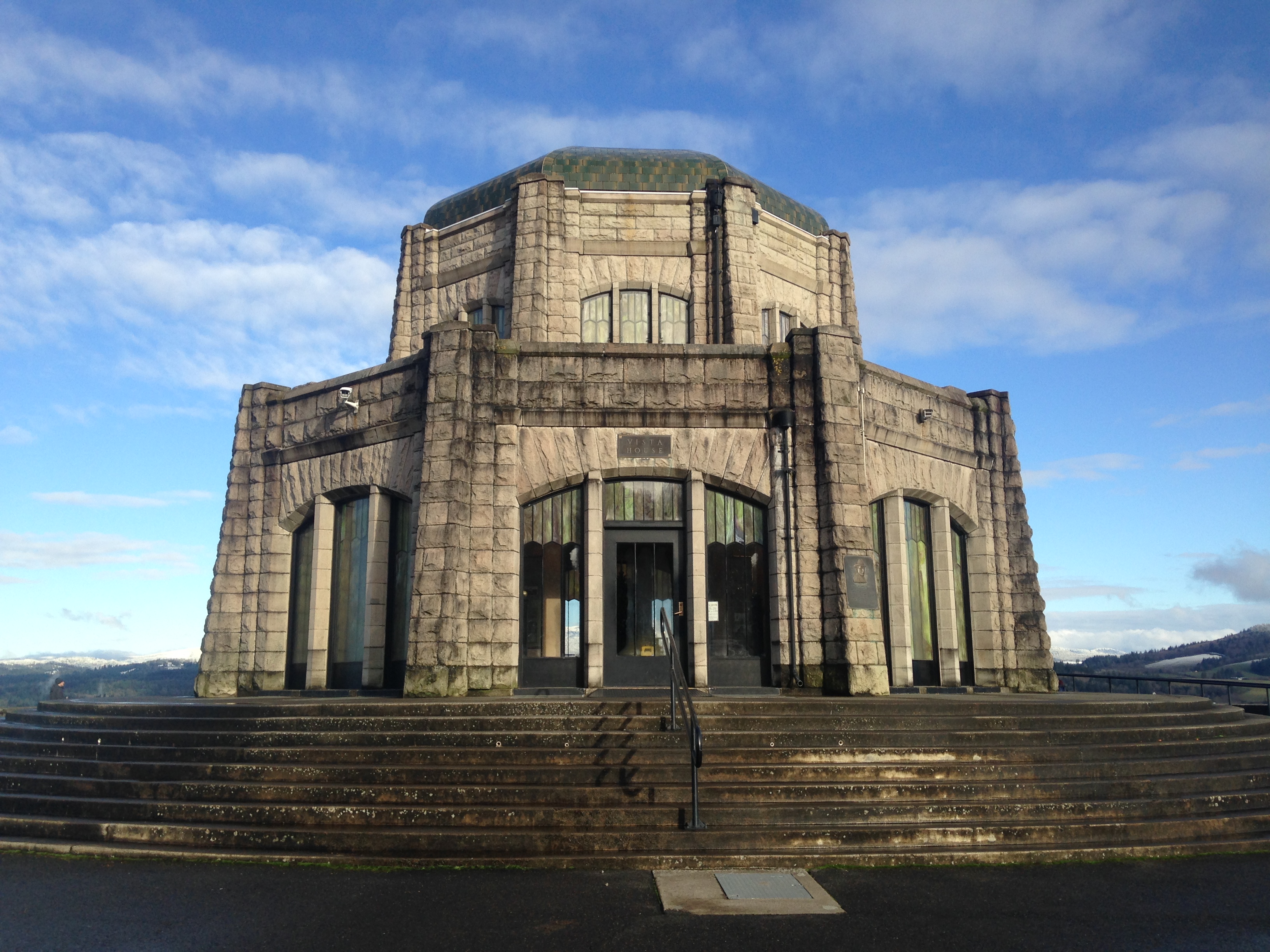 Day 5: Portland-Pendleton (group lunch/dinner)
9 am: After breakfast, we head east to visit the Columbia River Gorge National Scenic Area and stand in awe of the second highest year-round waterfall in the United States, Multnomah Falls. You will enjoy spectacular views of many waterfalls throughout the gorge. We will also be touring many of the other wonderful sites along the Columbia River Gorge including Vista House, a unique visitor facility that was built in 1916.
12:30 pm: Depart Columbia river gorge for SAGE center which is the only interactive visitor center focused on agriculture in the Northwest. They offer o guests the opportunity to interact with current technology and learn about the process of getting food from the farm to the table.
The SAGE center is a world class, hands-on, attraction that provides historic, cultural, and economic backgrounds which are appropriate for all age groups.
Optional activity: Echo West vineyard to do a wine tasting. Estate Echo West Ranch & Vineyard sits in Oregon's Columbia Valley American Viticulture Area,  in Echo, Oregon. Its wind swept and sunny Southeast slopes perch on the bluff overlooking the Umatilla River. The steep terrain at 850-foot elevation with deep volcanic ash make a unique terroir for growing hardy, full-flavored grapes.
Our last stop today is Pendleton which is located in Eastern Oregon, where miles of scenic byways, alpine wilderness, working cattle ranches and basalt canyons are still the place for explorers to make their mark. The West is still wild in Pendleton. This is a city that prides itself on heritage. Discover its colorful past at a cultural museum, underground tour, bronze art trail or the world-famous Pendleton Round-Up. It might feel like stepping back in time without losing sight of modern day comforts. After all, where else can you learn about native tribes, attend a rodeo, go golfing, drink craft beer and play slots in the same day?
Optional evening activity: Wildhorse Resort & Casino
Overnight Pendleton, OR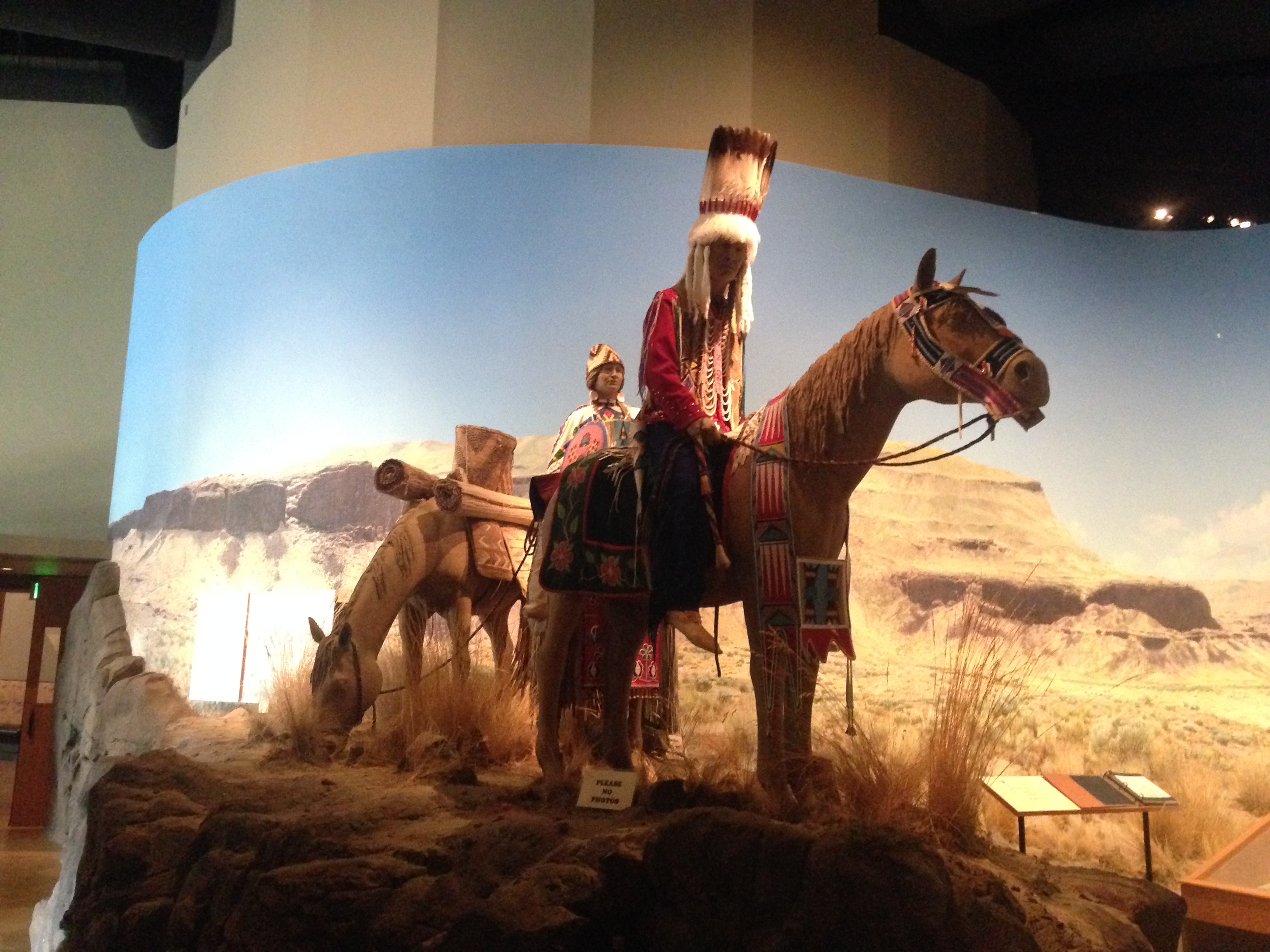 Day 6: Experience Native American culture in Pendleton (group lunch/dinner)
Optional Morning Activity: Target shooting at Cunningham Sheep Ranch
Target shooting is a recreational activity enjoyed by many Oregonians. You don't have to be a world-class competitor to enjoy the shooting sports. Today it is a great opportunity for you to learn and sharpen shooting skills and experience this fun sport.
Optional Morning Activity: The Pendleton Round-Up and Happy Canyon Hall of Fame
Ranging from a full-sized teepee to delicate beadwork, the exhibits in the Hall of Fame cover a wide range of subjects and span over 100 years of Round-Up and Happy Canyon history. Saddles, clothing, Indian regalia, photographs, firearms, trophies, wagons, … hundreds of items are displayed for your enjoyment.
1:00 pm- We will visit Tamastslikt Native American Interpretive Center. It's where some of Oregon's richest stories are found – just east of Pendleton in the foothills of the Blue Mountains – and where cultural history reaches back ten thousand years.
2:30 pm- Pendleton Woolen Mills tour and shopping
Stop by to say 'hello' and take the tour at one of the mills. "We live where we work, and we love what we do. Many Pendleton employees have been with the company for generations. A third of our Washougal mill employees have been with us more than 25 years! It's this level of commitment, talent and experience plus first-rate technology that make it possible for us to weave wool fabrics of such amazing quality. Come see for yourself how we do it". -Charlie Bishop, Mill Manager
Free time to shop in the store.
4:00 pm- Roping lessons (not on horses)
5:30 pm- Paradise Rose Chuck Wagon Catering. Traditional cowboy cuisine.
Overnight in Pendleton, Oregon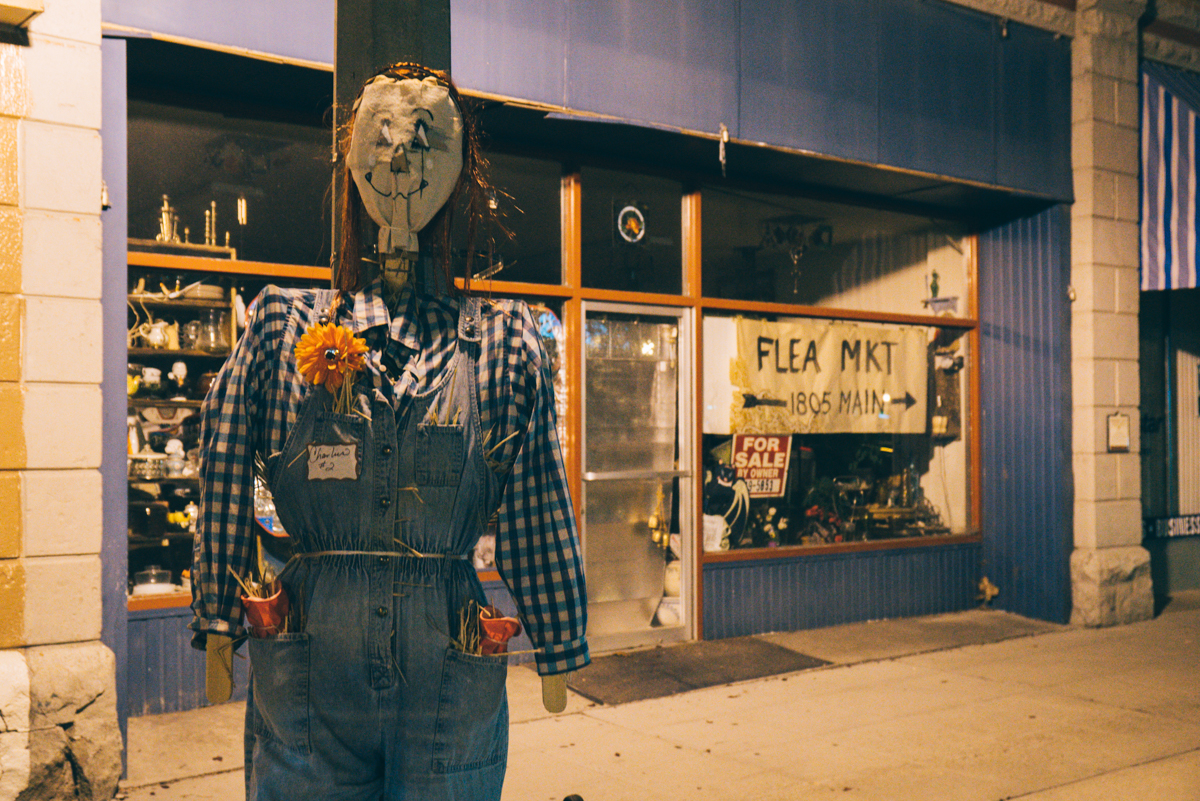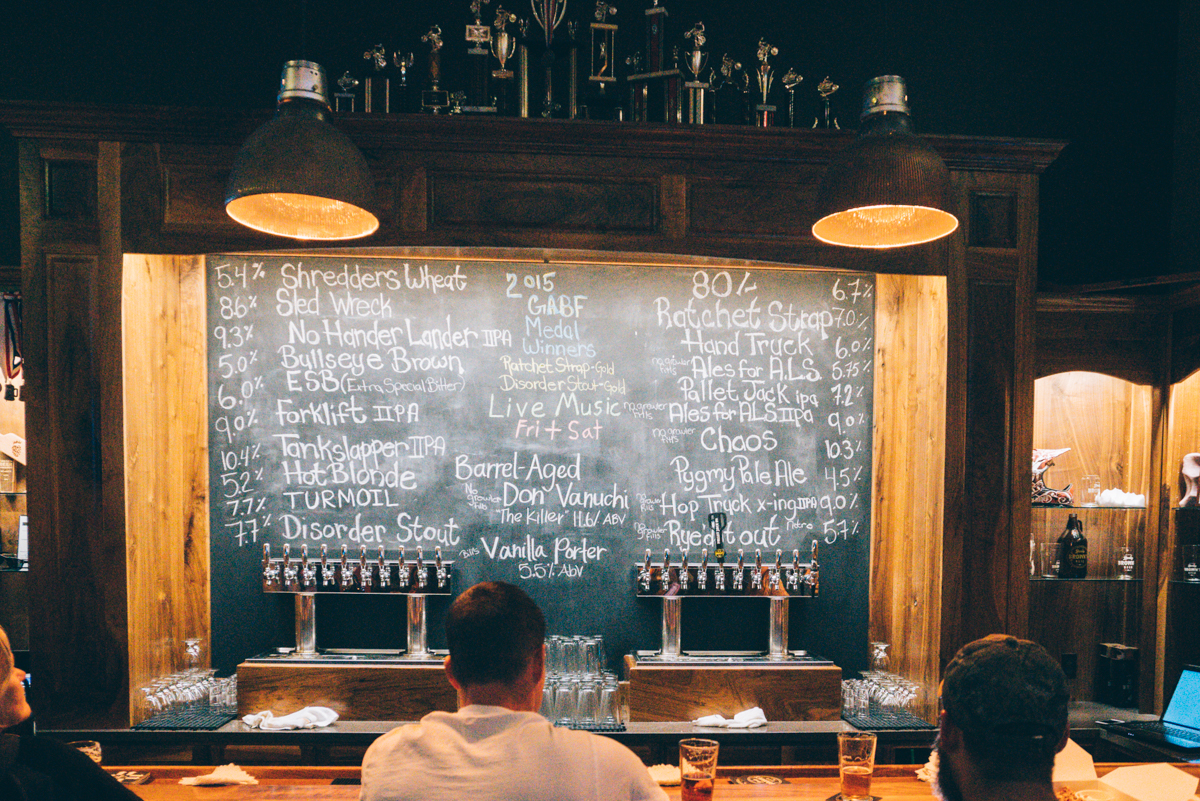 Day 6: Pendleton–Baker City (lunch/dinner on your own)
Baker City is more than a charming downtown. Sure, you'll want to visit  the award-winning Barley Brown's Brew Pub and more than 100 historic buildings. But Baker City is also the centerpiece of Baker County — known as "the base camp for Eastern Oregon" — which includes parts of the Snake River, the Oregon Trail and Hells Canyon, plus the Anthony Lakes Mountain Resort.
Today we will explore all that downtown Baker City has to offer! Get a behind the scenes tour at a local brewery that was recently named the top brewery in Oregon, visit a handcrafted vodka distillery, stop at the tasting room for Eastern Oregon's only winery, and visit an artisan chocolatier.
Overnight in Baker City, Oregon
Day 7: Baker City (lunch/dinner group)
 Today you will spend the day on a ranch!
You will end the day with a craft cocktail class and dinner at the Geyser Grand Hotel in downtown Baker City.
Overnight Baker City, Oregon
Day 8: Baker City-Yellowstone (group lunch/dinner)
7:30 am- We depart for Yellowstone National Park.
After your arrival at Yellowstone National  Park (North Entrance), enjoy some free time in the park…
Mammoth Hot Springs: It is Yellowstone's only major thermal area located well outside the Yellowstone caldera. The terraces change constantly—sometimes noticeable within a day. Walk on boardwalks above the steaming thermal features or take a drive around the vibrant travertine terraces.
Overnight in Yellowstone National Park
Day 9: Explore Yellowstone National Park (lunch on own/group dinner)
8:30 am- Tower Roosevelt area: On your way around "The Grand Loop" in Yellowstone National Park, the Tower – Roosevelt Area is definitely a place to explore. Roosevelt was one of Teddy Roosevelt's favorite places in Yellowstone Park not only because of it's amazing beauty, but also because of the amount of wildlife found here.  There is a large number of black bear that love to hang around this area, so you have a good chance of seeing a bear on the road!
10:35 am- Canyon area:
Artist Point: It is one of the must-see views at Yellowstone. It's a short 1/10th mile walk on a paved trail from the South Rim Drive. Climb the short stone stairs to the upper level with a view of the bleached wall of the North Rim between Inspiration Point and Grand View Point.
Brink of Lower Falls-Under Tom's Point
Upper Falls
Have lunch in Canyon area (on your own)
Visit the shore of Yellowstone Lake and fishing bridge
The West Thumb Geyser Basin, including Potts Basin to the north, is unique in that it is the largest geyser basin on the shores of Yellowstone Lake. The West Thumb of Yellowstone Lake was formed by a large volcanic explosion that occurred approximately 150,000 years ago (125,000-200,000). The West Thumb is about the same size as another famous volcanic caldera, Crater Lake in Oregon, but much smaller than the great Yellowstone caldera which formed 600,000 years ago. It is interesting to note that West Thumb is a caldera within a caldera.
Norris Geyser Basin: Norris Geyser Basin is the hottest, oldest, and most dynamic of Yellowstone's thermal areas. Norris shows evidence of having had thermal features for at least 115,000 years. The features in the basin change daily, with frequent disturbances from seismic activity and water fluctuations. Norris, the second superintendent of Yellowstone, who provided the first detailed information about the thermal features.
Overnight in Yellowstone National Park
Day 10: West Yellowstone- Grand Teton National Park (group lunch/dinner)
8:00 am- We will leave the hotel and go explore:
Fountain Paint Pot: The Fountain Paint Pot is named for the reds, yellows and browns of the mud in this area.
Midway Geyser Basin: If you subscribe to the mantra go big or go home, do not leave Yellowstone without visiting Midway Geyser Basin. The main attraction on this 0.8-mile boardwalk is Grand Prismatic Spring, the largest hot spring in Yellowstone National Park. The easy loop also passes Excelsior Geyser, a steaming pool of vibrant blue water that isn't far behind in the contest over surface area.
Old Faithful: Discovered in 1870 by the Washburn Expedition, Old Faithful geyser was named for its frequent eruptions — which number more than a million since Yellowstone became the world's first national park in 1872. Lunch break at Morning Glory Pool.
Leave Yellowstone for Grand Teton National Park…
These are mountains of the imagination. Mountains that led to the creation of Grand Teton National Park where you can explore over two hundred miles of trails, float the Snake River or enjoy the serenity of this remarkable place.
From Moran to Moose Junction we will stop by OxBow Bend Turnout, Snake River Overlook, Teton Point Turnout, Schwabacher landing, and Mormon Row.
Overnight in Jackson, WY
Day 11: Jackson- Salt Lake City-(lunch on own/group dinner)
Drive south to Salt Lake City which is the religious center of the Mormons (Latter Day Saints) and State Capitol of Utah.
State Capitol: At the north end of State Street, on Capitol Hill, which rises to a height of almost 300 ft above the city, is the Utah State Capitol. This Neo-Classical domed building houses the House of Representatives, Senate, and Supreme Court of Utah. It has a particularly fine interior, with its marble rotunda, the Golden Room (the Governor's reception room) and a small gallery with changing exhibits. Capitol Hill is located northeast of Temple Square at the end of State Street. Many of the city's attractions are located here, including the Marmalade Historic District.
Mormon Temple in the so-called "Mormon style", was built between 1853 and 1893. At each end of this huge granite structure are three towers, the highest of which, at the east end, bears a 13 ft high gilded figure of the angel Moroni. The temple may be entered only by Mormons.
We will visit Temple Square where you'll be immersed in 35 acres of enchantment in the heart of Salt Lake City. Whether it's the rich history, the gorgeous gardens and architecture, or the vivid art and culture that pulls you in, you'll be sure to have an unforgettable experience.
Overnight in Salt Lake City, Nevada
Day 12: Salt Lake City (Flight) (lunch/dinner on your own)
Head to Salt Lake City International Airport and fly home
National Park Photographs from: https://www.nps.gov/yell/learn/photosmultimedia/photogallery.htm & https://www.nps.gov/grte/learn/photosmultimedia/photogallery.htm
---
Terms and Conditions
Other Entities: America's Hub World Tours (AHWT) will not be held responsible for cancelations, changes to services/fees/price, conduct, of quality of goods and services for entities that operate under any name other than AHWT including, but not limited to: vendors, tour operators, vineyards and wineries, event staff, hotels, transportation companies, restaurants and entertainers.
Weather – Unless otherwise noted and specified all services are planned to operate regardless of weather. In the event of an "Act of God" and weather presents a safety issue AHWT will offer other tours to consider. There will be no reimbursements, full or partial, for inclement weather experienced during any service provided. It is the responsibility of the guests to be prepared for predicted weather and dress accordingly.
III. Conduct –AHWT assumes no responsibility for conduct of individuals other than its guides/employees/officers.
Indemnify: Except as otherwise prohibited by law each party shall indemnify and hold the other party harmless from all claims, actions, suits, losses, and expenses of any nature for its employees or subcontractors, breach of their agreement, negligence or intentional misconduct.
Insurance: America's Hub World Tours (AHWT), will ensure all tour operators, and bus companies provide insurance coverage for all vehicles utilized while providing services.
Cancellation, Refunds and Changes: The guest may cancel the services at any time, but will be required to pay the applicable cancellation charges up to the maximum shown below:
61-90 days prior to event 75% refund of final total tour/package cost
31-60 days prior to event 50% refund of final total tour/ package cost
30 days or less prior to departure 10% refund of final total tour/package cost
Cancelled reservations may be re-booked subject to availability.
No smoking in Vehicles; No alcohol drinking in vehicles! Not responsible for articles left in vehicles! There will be a $200 minimum damage/cleaning charge resulting from customer misuse. All passengers are responsible and liable for their own actions while in this vehicle; neither the driver nor the company is responsible or liable for any injury or damage caused by or as a result of any customer actions. We are not in control of the traffic and therefore take no responsibility for time issues due to traffic.
The state of Oregon requires all parents with children requiring car seats to use them. Child passengers must be restrained in approved child safety seats until they weigh forty pounds or reach the upper weight limit for the car seat in use. Infants must ride rear-facing until they reach both one year of age AND twenty pounds. We do not supply car seats; if you did not bring one the hotel can recommend rental locations. Some will deliver to hotels.
Oregon Tour Experts,  and other local partners in collaboration with America's Hub World Tours are offering to bring you the best and most complete tour experience available.
For more information regarding the many other tours we offer please visit us at: http://www.americashubworldtours.com