2019 Tour Dates: April 9, May 14, June 11, July 16, August 13/20, September 10/17, October 8/15. We can also set customized dates to fit the schedule of your group.
Duration: 7-nights / 8-days (package requires 6 or more for booking)
Pricing: 6 people: $2837.00 per person, 7-14: people $2561.00 per person,  15-25 people: $2539.00 per person, 26-50 people: $2095.00 per person.
Includes: Transportation, Tour Guide, attractions listed, double occupancy hotel rooms, and listed meals.
Inquire now! Call 800-637-3110 to book your tour!
AHWT IS A CERTIFIED SELLING AGENT FOR TRAVELSAFE INSURANCE – Protect your trip for unforeseen cancellation (air, hotel, tours). Click here  
Highlights:
* Seattle City Tour, Pike Place Market, Space Needle, & Seattle downtown waterfront area
* Portland City Tour
* Oregon Coast: May include: Cannon Beach, Haystack Rock, Lincoln City, Depoe Bay, Newport, and Tillamook
* Sea Lion Caves, Oregon Coast Aquarium
* Oregon Dune buggy ride
* California Redwood Forest
* San Francisco, Golden Gate Bridge, Fisherman's Wharf, and more in the bay area.
Day 1:  Arrive in Seattle (lunch on your own, group dinner)
Upon your arrival in Seattle, you can check in the host hotel (included in the package) and spend the rest of your day on your own.

Note: For group (20 or more) needing special arrangement with airport transfers contact us directly for assistance.

Lunch on your own, group dinner.
Overnight in Seattle, Washington
Day 2: Seattle to Portland (lunch/dinner on your own)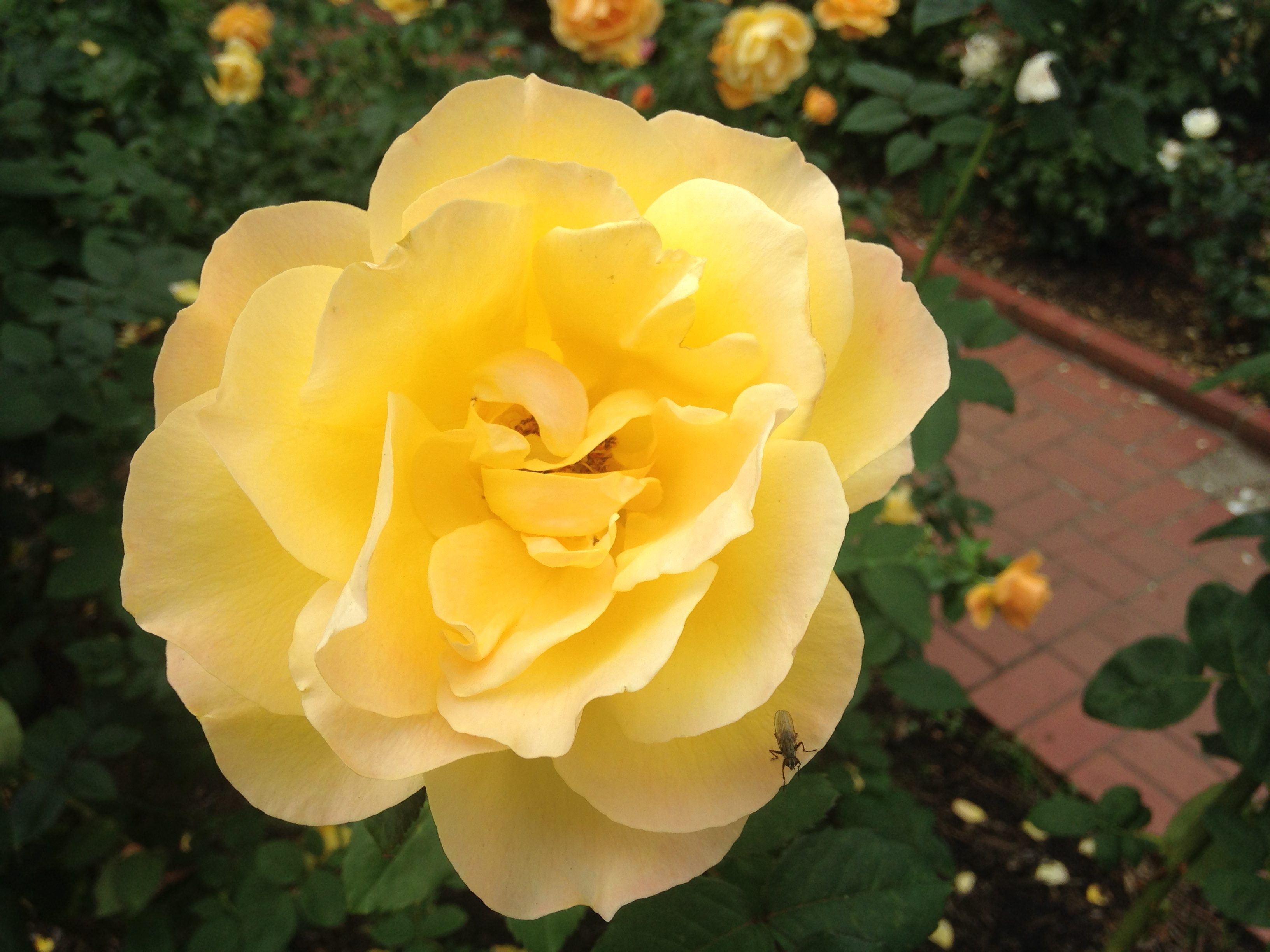 9:30 am- Your Seattle City tour starts!

We will visit the infamous Pike Place Market for some free time to shop, eat, explore and catch a glimpse of the fish mongers throwing giant fish across the room! You also have chance to visit the Pike Place Starbucks  which is the first

Starbucks store, established in 1971 at Pike Place Market in downtown Seattle. The store has kept its early appearance over time and is subject to design guidelines due to its historic significance.

Our tour will also visit Seattle Center and enjoy the views from 500 feet up on the observation deck of the Space Needle.
Arriving in Portland your Portland City Tour will begin including the famous International Rose Test Garden, downtown Cultural District, & neighborhoods before settling in at your hotel.

You will have the evening free seek out the unlimited dining options to enjoy on your own.

Lunch and dinner on your own.
Overnight in Portland, Oregon
Day 3: Portland to Newport (lunch/dinner on own)
Depart for Cannon Beach where you have a selection of restaurants to choose from for lunch. After lunch you can walk on the beach enjoying free time in this "Carmel CA" like town along the beach.

Next, we depart for a visit to Haystack Rock, a designated Marine Sanctuary & Wildlife Refuge.  We will continue south, stopping at several spectacular viewpoints on the Oregon Coast. No trip would be complete without a stop at the Tillamook Cheese Factory for some free cheese sampling and a self-guided tour. For those who love fresh made ice cream you can purchase some to enjoy as we continue on.

Tonight we are going to stay in Newport. Newport has been a playground for visitors since the late 1800's. Nestled between the Coast Mountains, Pacific Ocean and Yaquina Bay, the natural beauty of the area draws those seeking a unique and exciting coastal experience.

Lunch and dinner on your own.
Overnight in Newport, Oregon
Day 4: Newport to Eugene, (lunch/dinner on own)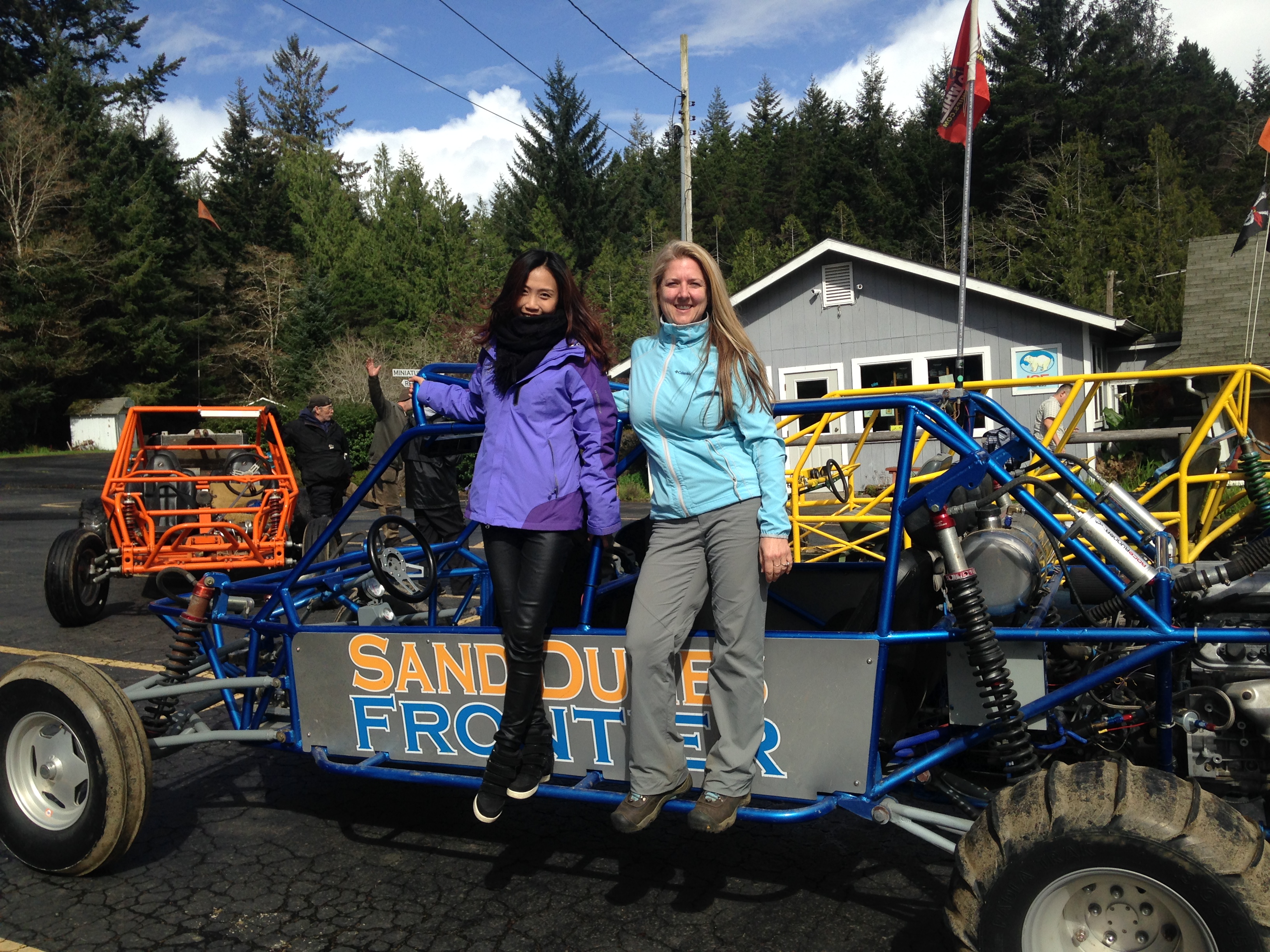 We will visit Oregon coast aquarium in Newport. It is a place of wonder which creates unique and engaging experiences that connect you to the Oregon coast and inspire ocean conservation. You will have some free time in Old Town Newport the capital of "crab" in Oregon. It is a great place to have your seafood feast.

We will head South on Hwy 101 to the town of Florence where we will have lunch (on own). Next, we will set off for an adventure like no other! Experience a dune buggy ride (weather permitting) on the Oregon Dunes for views only your imagination thought possible. From Florence to Coos Bay, the Oregon Dunes National Recreation Area extends for 40 miles along the Oregon Coast. Formed by the ancient forces of wind, water and time, these dunes are like no others in the world. These are the largest expanse of coastal sand dunes in North America and they hold numerous opportunities for adventure and solitude.

Next we will drive to Eugene. This beautiful town is home to the University of Oregon, and has the nickname Tracktown USA! You will have free time to explore downtown Eugene, and have dinner at one of the many amazing restaurants located here!

Lunch and dinner on your own.
Overnight in Eugene, Oregon
Day 5: Eugene to Grants Pass (lunch/dinner on own)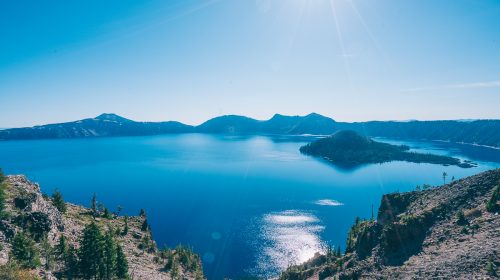 We will make our way to Crater Lake National Park. As we follow Hwy 58 we will go through the town of Oakridge which is

one of the leading mountain biking destinations in the country.  Bike Magazine recognized Oakridge as one of "America's Five Best Mountain Biking Towns," because it is surrounded by hundreds of miles of highly rated trails.

We will stop at Salt Creek Falls

which plunges 286 feet. This dramatic waterfall is the second highest continuous waterfall in Oregon; Multnomah Falls being the first. Its flow typically peaks between April to August
At Crater Lake National Park you can see what a wonder the world really is. The water is so blue, so deep, it's no surprise it's the deepest lake in America, and one of the deepest on earth. That's why it's one of the 7 Wonders of Oregon. We will see the lake from Rim Drive and have plenty of opportunities to take amazing pictures!  We will have lunch at Rim Village, and you will have the opportunity here to take a short walk along the edge of the lake for more views and photos!

After visiting Crater Lake we will make our way to the town of Grants Pass following the Crater Lake Highway.  We will see Lost Creek Lake and the Rogue River.  

Lunch and dinner on your own.
Overnight in Grants Pass, Oregon
Day 6: Depart Grants Pass to Eureka (lunch/dinner on own)
We depart for the Oregon – California border to visit the Jedediah Smith Redwood State park. "With its huge swath of uninterrupted old growth, Jedediah Smith Redwood State Park is the most unspoiled redwood park. In fact the main drawback of Jed Smith, at least from a hikers' perspective, is that it's too undeveloped." We will stop at the Thomas H. Kuchel Visitor Center: Get a little beach combing in to search for the perfect piece of driftwood! The center features display about the National Park, including one describing the restoration of land that has been extensively logged. A small theater shows videos about the coast redwoods, and a short interpretive trail leads through wetlands to the beach.

Our day will come to an end in the Victorian seaport City of Eureka CA, gateway to the majestic  Redwoods.

Evening free to explore the charming eateries on your own.

Lunch and dinner on your own.
Overnight in Eureka, California
Day 7:  Depart Eureka to San Francisco (lunch on own, group dinner)
8:00 am: Let's get up early because we will want to enjoy another day driving through the Avenue of Giants and visit another pristine Redwood forest. Avenue of the Giants is a world-famous scenic drive is a 31-mile portion of old Highway 101 with 51,222 acres of redwood groves. It is by far the most outstanding display of these giant trees in the entire 500 miles redwood belt. The Avenue of the Giants is surrounded by Humboldt Redwoods State Park which has the largest remaining stand of virgin redwoods in the world.

Our afternoon finds us driving all the way to San Francisco right through wine country!

When we arrive at San Francisco, we will stop at the Golden Gate Bridge, then explore the city. A trip to San Francisco would not be complete with some time to explore Fisherman's Wharf.

Lunch on your own, group dinner
Overnight in San Francisco, California
Day 8: San Francisco

Free time to explore San Francisco until your flight departs.
---
Customized and Private Tours: All tours can be customized and/or made private. Please contact us for details and pricing.
Tour Price Includes: Pick up & Drop off, transportation and tour guide. All applicable fees, unless otherwise stated.
Not Included in Price: Gratuity, meals unless listed, and adult beverages.
Requirements: Tours require 6 person minimum for confirmation. Please contact us for current status of tour.
Payment: On-line reservations can be made or via phone using a credit or debit card. Payment will be processed immediately to secure your reservation. Payment on day of pick up will not guarantee your reservation. Cash payments are accepted at time of tour.
Cancellation, Refunds and Changes: The guest may cancel the services at any time, but will be required to pay the applicable cancellation charges up to the maximum shown below:
61-90 days prior to event 75% refund of final total tour/package cost
31-60 days prior to event 50% refund of final total tour/ package cost
30 days or less prior to departure 10% refund of final total tour/package cost
Cancelled reservations may be re-booked subject to availability.
Reservations: All reservations are final at time of booking. We recommend two weeks in advance for reservations especially during our high volume seasons. Walk-ins please call to confirm departure and availability.
Terms and Conditions
Other Entities: America's Hub World Tours (AHWT) will not be held responsible for cancellations, changes to services/fees/price, conduct, of quality of goods and services for entities that operate under any name other than AHWT including, but not limited to: vendors, tour operators, vineyards and wineries, event staff, hotels, transportation companies, restaurants and entertainers.

Weather – Unless otherwise noted and specified all services are planned to operate regardless of weather. In the event of an "Act of God" and weather presents a safety issue AHWT will offer other tours to consider. There will be no reimbursements, full or partial, for inclement weather experienced during any service provided. It is the responsibility of the guests to be prepared for predicted weather and dress accordingly.
III. Conduct –AHWT assumes no responsibility for conduct of individuals other than its guides/employees/officers.
Indemnify: Except as otherwise prohibited by law each party shall indemnify and hold the other party harmless from all claims, actions, suits, losses, and expenses of any nature for its employees or subcontractors, breach of their agreement, negligence or intentional misconduct.
Insurance: America's Hub World Tours (AHWT), will ensure all tour operators, and bus companies provide insurance coverage for all vehicles utilized while providing services.
Cancellation, Refunds and Changes: The guest may cancel the services at any time, but will be required to pay the applicable cancellation charges up to the maximum shown below:
61-90 days prior to event 75% refund of final total tour/package cost
31-60 days prior to event 50% refund of final total tour/ package cost
30 days or less prior to departure 10% refund of final total tour/package cost
Cancelled reservations may be re-booked subject to availability.
No smoking in Vehicles; No alcohol drinking in vehicles! Not responsible for articles left in vehicles! There will be a $200 minimum damage/cleaning charge resulting from customer misuse. All passengers are responsible and liable for their own actions while in this vehicle; neither the driver nor the company is responsible or liable for any injury or damage caused by or as a result of any customer actions. We are not in control of the traffic and therefore take no responsibility for time issues due to traffic.
The state of Oregon requires all parents with children requiring car seats to use them. Child passengers must be restrained in approved child safety seats until they weigh forty pounds or reach the upper weight limit for the car seat in use. Infants must ride rear-facing until they reach both one year of age AND twenty pounds. We do not supply car seats; if you did not bring one the hotel can recommend rental locations. Some will deliver to hotels.
Oregon Tour Experts,  and other local partners in collaboration with America's Hub World Tours are offering to bring you the best and most complete tour experience available.
For more information regarding the many other tours we offer please visit us at: http://www.americashubworldtours.com